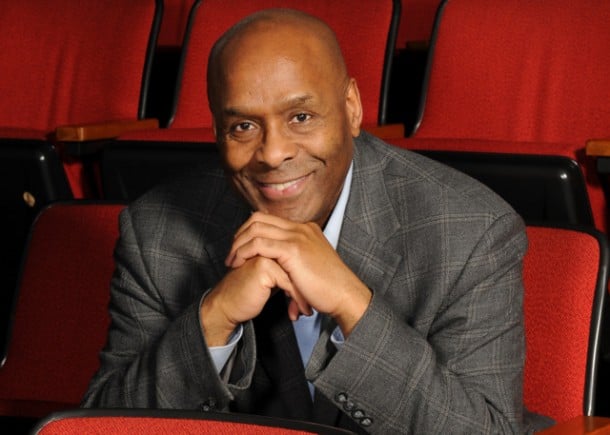 Stark Insider: In a sentence, what do we need to know about the AfroSolo Arts Festival?
Thomas Robert Simpson: AfroSolo Arts Festival is an upbeat, informative, and inspiring festival that brings people of different ethnicities together to explore and share the human spirit that binds us all.
SI: What's the new, exciting thing (or two!) for 2011?
TRS: We are presenting internationally renowned and award winning musician, arranger, composer and conductor Jacqueline Hairston in concert. Ms Hairston has been invited to conduct a choir of 300 in New York City's Carnegie Hall in 2012. She will conduct 50 Bay Area members in a preview of the Carnegie Hall Concert as part of this year's AfroSolo Festival.
This year we are very excited to present Jewelle Gomez's play "Waiting for Giovanni" in association with the New Conservatory Theater Center. Two years ago we assisted with the development of the play by presenting a staged reading; it is gratifying to see it blossom into a fully-staged play. The play explores a moment in the life of the writer James Baldwin and his struggle in making a decision that could, possibly, change the course of his life.
The play fits perfectly within our theme of "peace" in that it deals with ones battle for inner peace. I view this as a universal condition in that most, if not everyone, at some point has to make a decision that is fraught with conflicting implications.
Although this is an ensemble work, our focus is on showcasing the writer, Jewelle Gomez. With play writing being a solo act, we are expanding the capacity of artists we support.
SI: United in Peace. An appropriate theme. How can the arts in general help achieve a less hostile world?
Music has been described as a healer, with the power to bring people from different, races, nationalities, and cultures together with one focus.
I've experienced art as a healer on several levels. I've used my solo performances as a means to explore, extricate and experience cathartic releases of anger, hurt and resentments around race. In my one man show, "There Is No Hatred Here," the Civil Rights Movement is viewed through the evolution of a black man, his transition into militancy, and his transformation into an angel of love. From post performance discussions, I've learned that the cathartic release became a shared experience.
Through bright and colorful murals, I've seen neighborhoods transformed from blight and petty crimes into places of pride for the inhabitants.
I know of arts projects that have brought members of different races from the brink of violence to discussions of their sameness with goals of improving each others plight.
Music has been described as a healer, with the power to bring people from different, races, nationalities, and cultures together with one focus.
The idea of "United in Peace," comes from my belief that all people want to live in harmony. Art has the power to be one spoke in the wheel leading towards that harmony. We endeavor to have AfroSolo be one of those spokes.
The arts also have the ability to envision, promote and exemplify a nonviolent world.
SI: Okay, but is it really possible?
Yes!
SI: How did AfroSolo come about?
AfroSolo began as the result of a birthday party I held for myself in 1994. I invited a number of my artist friends to perform to make it a fun and inspirational event. I envisioned it as a one-time event celebrating my last year as a 30-something. It went so well that the next year my friend encouraged me to have another performance party. That one also went well. We did this two more times. It was about that time that I thought it would be awesome to create an annual festival showcasing the stories and lives of African Americans and people from the African Diaspora. As a result, I became the founder and artistic director of AfroSolo.
SI: What's one of your favorites moments/memories about the festival?
I have many from past events as well as the present one. I don't think I will ever forget the performance, in 2008, of 87-year-old opera singer Hope Foye. Ms. Foye was mentored by Paul Robeson in the early 1940's and 1950's. She was called before one of the Committees on Un-American activities and asked to release her passport. Rather then do that she fled to Mexico where she had an amazing career. She then went to Europe to further her career. She returned to the US in the 1970's where she had difficulty continuing her career.
Photo credit: Steve Savage of Savage Photography