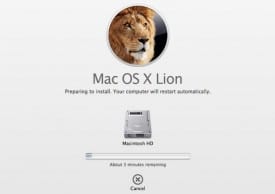 I might well be the last person to report on Mac OS X Lion – my hopes of maintaining any shred of tech-cred worthiness, fading rapidly. Nevertheless, today I am a lemming. With a single click and a very un-Microsoft-like $29.99 payment — sayonara shrink wrap — I was in business, desperately trying as I might to keep up with the frothing geek counter-culture.
I have a 2010 13″ MacBook Pro. It's a fine piece of kit. There's virtually nothing I'd change. Though I wouldn't mind a bit more speed from the aging dual core processor. So I was anxious to find out if Lion would make my MBP roar (and from this point forward I will retire these tired references).
The download was about 3.5GB and didn't take long to pull from Apple's servers. Likewise, Installation was a breeze, but did take over an hour and a couple of restarts to complete. Still, a painless upgrade, and a another reminder that the era where computers are no longer computer-like is thankfully here.
First Impressions
On first boot of Lion, all looked familiar. About the only thing I noticed (after dismissing the gesture tutorial/update – two finger scroll ftw) was my name in the top right next to the usual assortment of status icons (bluetooth, wi-fi, time, battery).
I noticed two new icons on the dock: Launchpad and Mission Control. Clicking Launchpad brings up an iOS-inspired layover of app icons. It looks very iPad, so much so that I was tempted to touch the screen with my finger. I like it – a clean way to easily see all of your apps. Folders too work the same as iOS, at least on first glance. Mission Control (or F3) shows all your open windows in a convenient "birds-eye" style.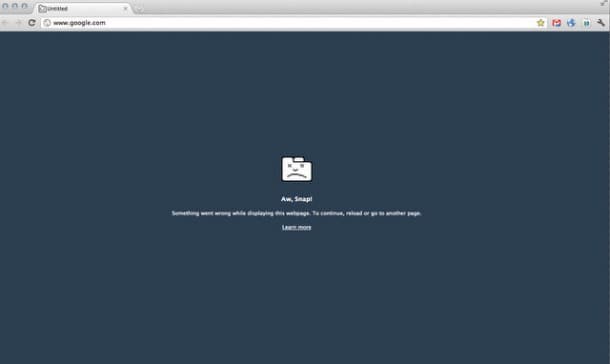 Things got a little rough when I tried to launch Google Chrome. It wouldn't load. Instead, the indicator light below the icon in the dock blinked. Nothing happened. So I forced quit. Chrome is not the most stable, however, so I tried Firefox. It loaded. But the system was running slowly. Perhaps the install was still finishing up and the hard drive was chugging away with some final tasks. Picasa also would not cooperate, remaining stuck on the splash screen.
So I waited a minute or so.
Still slow. No roaring. Instead, that pesky rotating rainbow wheel. Time for a quick espresso, a conference call, then back at it.
I restarted the MacBook Pro, hoping for a deep cleanse – and that Chrome would load properly sooner or later.
Now things were stabilizing apparently…
What's New
According to Apple there are over 250 new features with Mac OS X Lion. I immediately noticed several minor aesthetic improvements. All of which I like. Such as the top left window management buttons – they are now monochromatic, and tinier. The window sizer that used to be located in the lower right is gone. Instead you hover your mouse and the pointer changes, allowing you to resize. Some buttons are now slightly squared and appear more modern. I also like that scroll bars only appear when you need them. Subtle, but nice.
AirDrop looks interesting, but I have not had a chance to test that feature which allows for file sharing with nearby Macs also using the tool.
The enhanced gestures work as advertised. I particularly like the three-finger swipe (left/right) to switch between open apps.
Oddly, the two-finger scroll seemed to have been inverted. Up and down motions are now reversed, and I preferred the old way. There may be a setting to change that – I hope (UPATE: fixed – under trackpad preferences you can set scroll direction).
Full screen apps are welcome, especially on the smaller resolution display on this MBP (1280 x 800). Soon I expect all new apps will take advantage of this feature. For now it looks like most of the stock Apple apps — iPhoto, iMovie, email, etc. — support full screen mode (activated by clicking an icon in top right of the window).
There's more with Lion too: Auto Save, Versions, Resume. It will take some time to see if performance is much improved.
The Early Word
Lion is not going to change the world. It's very much, to my eyes at least, an incremental upgrade. For $29.99, however, it's an easy recommendation. The new features add even more elegance to an already finely honed OS – one that increasingly looks and feels like iOS. And that's most welcome in my books.