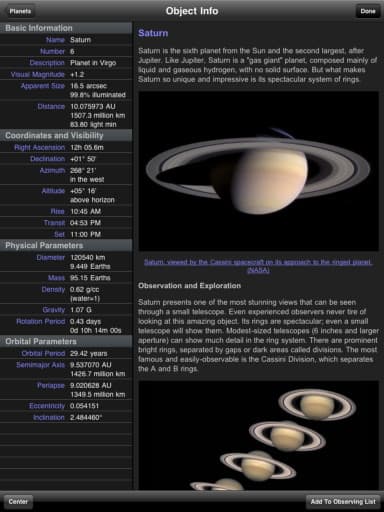 Skygazers and dreamers alike, here's your chance to get a nice little deal. In honor of the upcoming lunar eclipse (Wednesday, June 15th), for the next three days starting June 15, SkySafari 3 for iOS (iPhone, iPad, iPod Touch) is going for the low, low price of free on the Apple iTunes store. Scoop it while you can. With over 400,000 downloads, there are apparently a lot of us out there searching for aliens.
SkySafari 3 comes in three versions – basic ($3), Plus ($15), and Pro ($60). The Pro version has the largest database of any astronomy app. Weighing in at 500 MB, it includes 15 million stars from the Hubble Guide Star catalog; 740,000 galaxies to 18th magnitude; and 550,000 solar system objects – including every comet and asteroid known to science.
According to the company, SkySafari was the only iOS app that correctly reproduced last December's total lunar eclipse. And coming up Wednesday, June 15th, another lunar eclipse (the longest since 2000) will appear over Europe, South America, Africa, Asia, and Australia.
The real savvy among you may want to check out SkyWire. The accessory ($59.99) enables you to connect your iPhone to a compatible telescope, and, then… well, let's just say the sky's the limit. But, please, don't try this on a first date.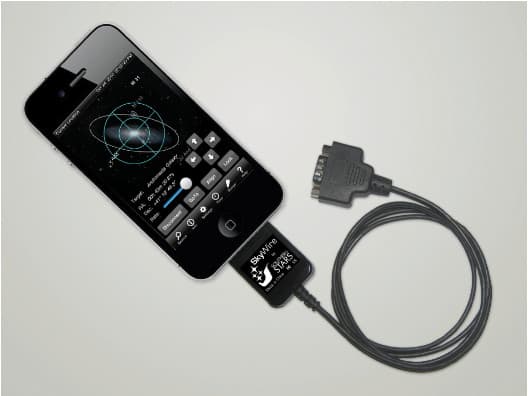 "We're using the June 15th lunar eclipse to share our latest astronomy apps with the public, and to spark an interest in astronomy for millions of people around the world," said Southern Stars founder Tim DeBenedictis. "It's an event we couldn't miss."
Here, here. Curiosity, science, iOS… we're on board.
To download SkySafari 3 now, go to the iTunes store by clicking this link:

To download SkySafari 3 Pro now, go to the iTunes store by clicking this link:

Note: it will be free starting June 15.