Summer is finally here and, once again, the Montalvo Arts Center has launched its summer concert series. We had a chance to tour the ridiculously stunning grounds for the video piece you see here (and for an interview with Brian McKnight which you can watch here).
If you live in the San Francisco Bay Area chances are you've been to an outdoor show here. It's hard to forget. The pre-show dining. The Wine. The gorgeous setting. Yes, storybook California… it can sometimes spoil us.
I remember seeing a somewhat sick (in all senses of the word) Seal perform here, persevering in spite of a bit of a cough, and talking excitedly in between sets about his new baby girl. If you've ever felt like you're having an intimate chit-chat, and hanging out with a performer during a concert, then you already know what a place like Montalvo is all about.
Once again, the roster is chock-full of big names: Smash Mouth, Drake Bell, Kevin Cadogan, Herb Alpert & Lani Hall, Blues Traveller, Christopher Cross, The Family, Soul Asylum.
Howard Jones, the 80's synth God himself, and one of my all-time favorite keyboardists, hits the stage next month. Imagine the iconic ballad No One is to Blame filling the Saratoga evening sky! Mental note: unleash the Joico.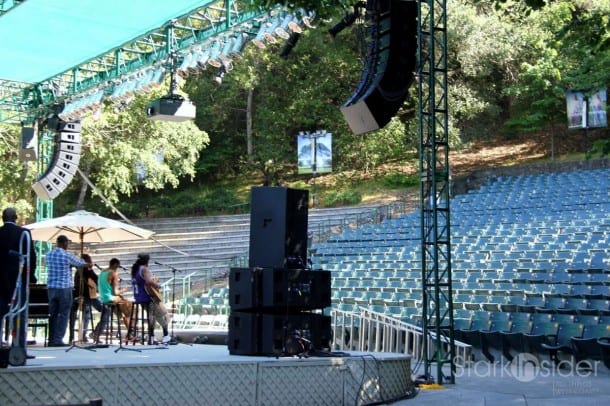 But there's something really special about this year's edition as I discovered when we met up with executive director Angela McConnell.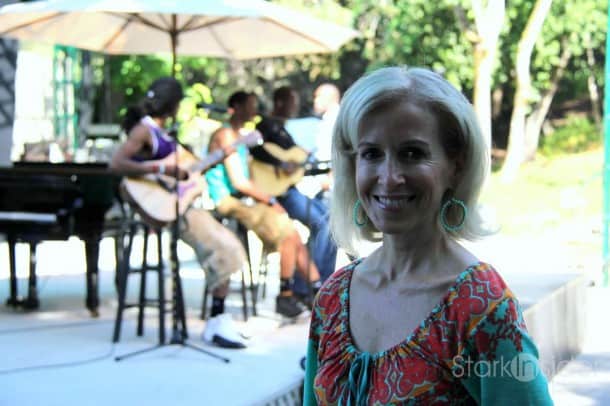 This year Montalvo is partnering with Arttec (through the Sobrato Arts Foundation) who are bringing in students to help with all aspects of running a concert operation– everything from setup/tear-down and sound design, to the concessions, and even hospitality functions such as food preparation and planning. It's part of an innovative program that pairs on-the-ground learning experiences with some of the music world's biggest stars. Imagine, as Gary Harmon describes in this interview, getting first-hand knowledge from Metallica's sound engineer. Or lessons from U2's lighting engineers. I'm guessing this is not the kind of "classroom" where you feel compelled to take naps. The partnership is unique, and is serving as a model for other non-profit organizations across the country. In my books, everyone comes out ahead on this one.
In the coming months, we may even get to talk to some of the kids, and get their perspectives on learning from folks like Smash Mouth's Steve Harwell (who wishes a similar program existed when he was in High School) and Eddie Money (who even handed out his cell phone number to some students). Stay tuned for more coverage on that. For now, here's the discussion with Angela and Gary, and a gallery of shots on another sunny day up in the Saratoga foothills. Here's to summer!