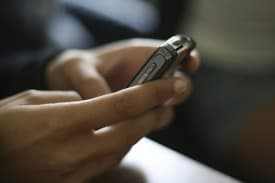 File this under "not surprising". Latest market share numbers from ComScore indicate that Google continues to grow, while RIM continues to fall in the increasingly competitive battle for smartphone OS supremacy.
Android is on a roll.
The platform leverages multiple manufacturers thanks to its open source licensing model. Unlike RIM and Apple, Google is banking on a non-vertically integrated business model. And: So far, so good.
ComScore reports that Android grew its subscriber base 6% q/q and now owns almost 35% market share. Given that RIM's share fell almost 5% in the same period, it seems that most of Google's gains are coming at the expense of BlackBerry handsets. Apple meantime is holding steady with about 25% share.
I hate to portend what may happen to RIM, but it's hard not to feel the ominous shadow of Nortel.
The once giant telecom was a blue-chip sure-thing. That is, until companies like Cisco and 3Com blazed an Internet trail in the late 90s with routers and switches that were much faster and cheaper. Soon, Nortel went bankrupt, and along with it wiped out billions of investors' money including retirement funds owned by thousands of Canadians.
Yesterday, Canaccord Genuity lowered its price target for RIM stock by $12 to $49 (US).
To make matters worse, the BlackBerry Playbook tablet has received mixed reviews. Sales are reportedly "modest".

So once again we have a Canadian giant (RIM) slowly faltering in the wake of wicked competition from American tech giants (Google, Apple).
Still, there is possibly a silver lining for RIM. Corporations have historically turned to the company for its robust security and email capability. It's hard not to see a BlackBerry in hand when traversing the various coffees shops around Washington, for example. But is that enough in a world fueled by apps and touch-based interfaces?