Bring it! So says soprano Jouvanca Jean-Baptiste, just one of fifty contestants vying for the top prize in the fifth annual Irene Dalis Vocal Competition now taking place downtown San Jose. With over $50,000 in cash prizes, it's bringing out plenty of competitive spirit. Who will become the country's next opera star?
Just like American Idol — another somewhat popular contest involving singers and judges — the audience will have their chance to vote during the live performances tomorrow night (Saturday May 21) at the California Theatre.
Stark Insider TV dropped by to talk with some of the contestants and judges. Plus, we caught some behind-the-scenes footage as performers battle their nerves in front of a distinguished panel of judges that include some of the Opera world's most recognizable names.
"Opera is the greatest art form created by the human mind," Lotfi Mansouri, a judge and former general director of the San Francisco Opera tells Loni Kao Stark. "And you know why? Because it's a composite art form. Everything is in it. It's not just the music, it's the stage, it's the sets, the costumes. Dance. Lighting. Anything you want, it's in opera."
As we discovered when we spent part of a day with a diva, and a baritone, it also includes The Rolling Stones, Guinness beers, The Trailer Park Boys, and… a Ferrari 355.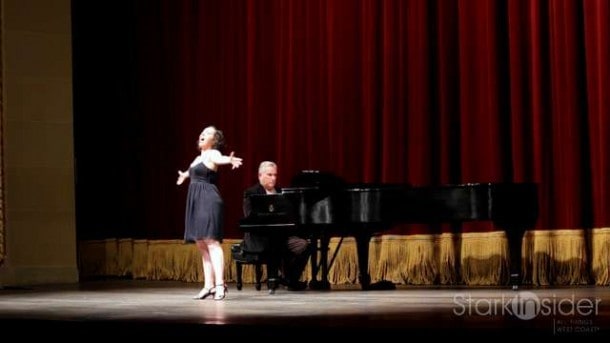 Last year's winner, soprano Danielle Talamantes, has appeared with the National Philharmonic Orchestra, the Baltimore Symphony Orchestra, and the Oratorio Society of Virginia, and was offered a contract with the Metropolitan Opera for the 2010-11 season.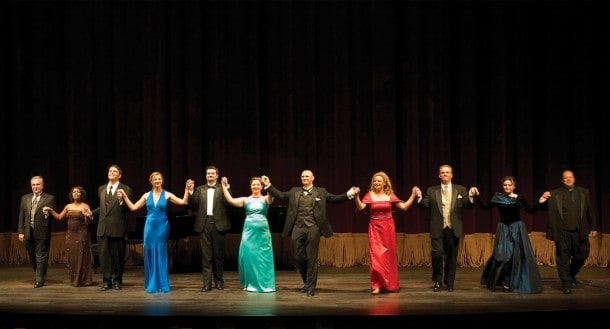 Fifth-Annual Irene Dalis Vocal Competition

May 21, 7pm

California Theatre, 345 South First Street, San Jose

Tickets; $100 ($50 tax deductible) for premium seating; $50 ($25 tax-deductible) for reserved orchestra seating.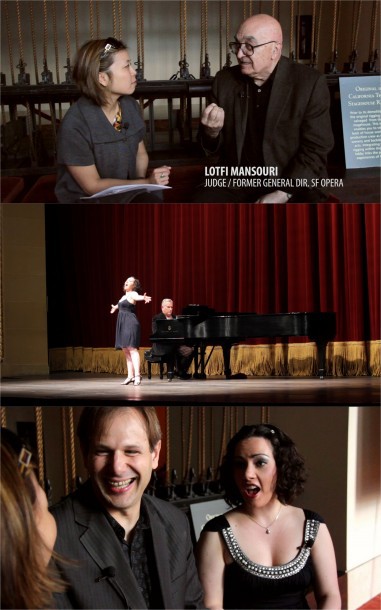 Prizes (awarded to top 10 finalists):

1st $15,00

2nd $10,000

3rd $5,000

Audience Favorite $5,000

Remaining 7 finalists each receive a $2,000 award

Most promising Wagnerian singer $1,000
(With Clinton Stark contributing from San Jose)