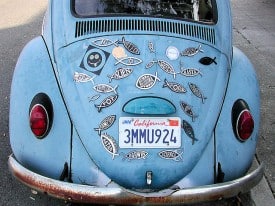 Amazon today released its most "well-read" list. Coming in third, Berkeley is the only Bay Area city to make the top 20. Year-to-date sales data for both print and online publications is used to reach per-capita figures (for cities with more than 100,000 residents).
Another college town, Cambridge, came out on top. Alexandria, Ann Arbor and Boulder rounded out the top five.
"In anticipation of the summer reading season–one of our favorite times to catch up on pleasure reading and unwind with the new titles being published this season–we're excited to reveal the Most Well-Read City list," said Mari Malcolm, managing editor of Books, Amazon.com. "We hope book lovers across the country enjoy this fun look at where the most voracious readers reside, and that everyone gets the chance to relax with some great summer reads."
The company did not provide a break-down of digital versus print sales, which would also be an informative indicator of which cities are moving fastest to new e-reading technology such as the Amazon Kindle.
Earlier this year as part of its earnings reports, the company announced that Kindle electronic book downloads had surpassed paperbacks; for every 100 paperback books that Amazon sold, it sold 115 Kindle books.
For more on the story, plus some good comments and discussion: Berkeley is nation's third best-read city, and buys online [Berkeleyside]
Amazon's Top 20 Most Well-Read Cities

1. Cambridge, Massachusetts
2. Alexandria, Virginia
3. Berkeley, California
4. Ann Arbor, Michigan
5. Boulder, Colorado
6. Miami, Florida
7. Salt Lake City, Utah
8. Gainesville, Florida
9. Seattle, Washington
10. Arlington, Virginia
11. Knoxville, Tennessee
12. Orlando, Florida
13. Pittsburgh, Pennsylvania
14. Washington, D.C.
15. Bellevue, Washington
16. Columbia, South Carolina
17. St. Louis, Missouri
18. Cincinnati, Ohio
19. Portland, Oregon
20. Atlanta, Georgia

Source: Amazon.com