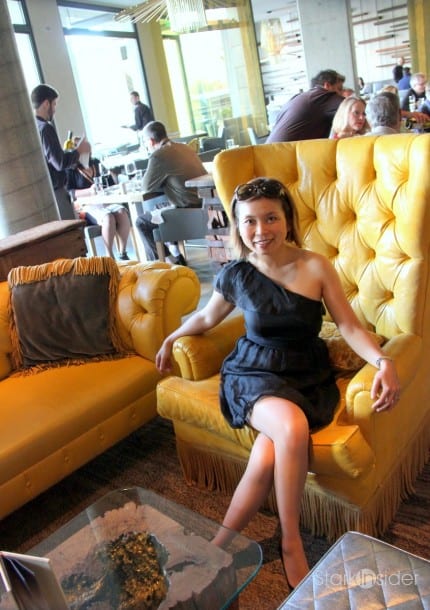 When you visit chef-owner Masaharu Morimoto's Napa restaurant I'm told the experience is not complete until you have your photo taken in the butter yellow high back chair. Over the weekeend I had such an opportunity, and here are the results — check one off the bucket list!
It was my second time dining at Iron Chef's flagship restaurant, but my first for dinner. Last time I was here I wrote about my lunch which had its ups and downs. Clint recently interviewed Chef Morimoto for a brief sound bite for the Flavor! Napa Valley piece and I'm told it was an interesting experience. What did he say, again, exactly…?
Dinner at Morimoto is a whole different vibe. Lights are low, even mostly off, to allow for natural light from the expansive windows overlooking the Napa River a few hundred yards beyond. Then there is: thump, thump, thump. That would be the chic club music blanketing the place with a cool, sophisticated vibe. You should know you don't come to Morimoto Napa for quiet dinner conversation. One does come for the sushi, the experience, and, yes… that yellow high-back.
Located along the new "Riverwalk" in downtown Napa, Morimoto is a must-see if only because it's owned by one of the most famous star chefs working in the business today.
If there's one thing I might know it's sushi. I seek it out at every opportunity. Sushi is one of those gifts of life, and it should be savored, celebrated and shared. Hamachi, I love you!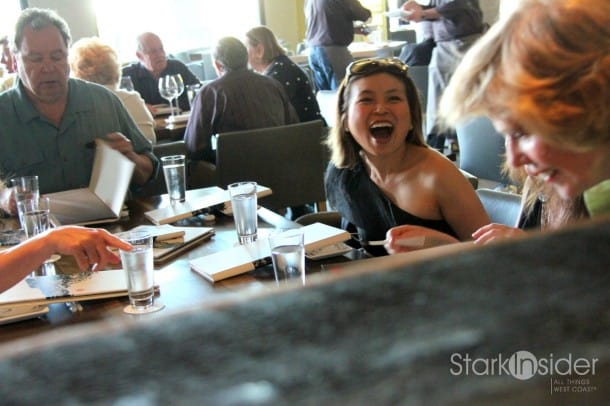 So, what was the Butter Yellow Chair Experience like?
I admit, it was fun. Morimoto Napa's decor is modern and hip. There are two yellow high backs, each next to a yellow couch located in the center of the main (loud) dining room.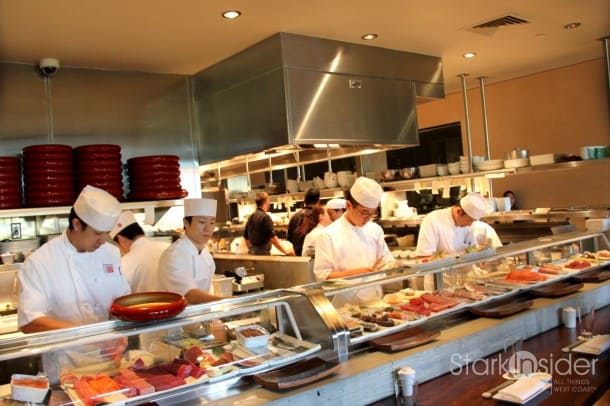 If you go, bring a camera. I know it sounds touristy, but the place is one Kodak moment after another. There are the sushi chefs working in an orchestration of efficiency and precision. With the open kitchen design their work is front and center. Along the far wall is the sleek bar, which is also open and facing the dining area. The hallway leading from the subdued entrance back to the vibrant dining area is also an opportunity to revel in the architecture, design and artwork. A huge piece of artwork on your right as you head down the hall features fish, fish and fish. Hint: take photo, smile, and celebrate the sushi gourmet experience about to follow.