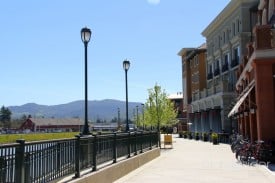 There's a lot happening in Napa, and by that I mean downtown Napa. With the nicer weather if you're planning a trip, here are my top 10 things to see and do if you're headed to Napa.
Recently I spent a few nights at the lovely, restored Napa River Inn in the Hatt Historic room. Formerly part of a roller-rink, it dates back to 1885 it has gorgeous tongue and groove White Rock maple wood flooring, clay brick walls, and original windows. But perhaps best of all was the hotel's location. Situated next to the river, it's within walking distance of all the attractions in town, both new and old. The town of Napa which has a population of about 75,000 or so, is the perfect place to stroll – stop, get  coffee – stop in to a wine bar – stroll – stop, get lunch at Oxbow… well, you get the idea.
On the trip, I also spoke to Mayor Jill Techel. I learned about the town's troubled past with floods, and what the city is doing to ensure the streets don't once again become rivers themselves, like they did in 1986, the most recent flood. For more on that, here's the video interview, shot in fact in the history Hatt Room at the Napa River Inn… see, once again, history plays a role!
Quick tip if you plan a trip: bring good walking shoes. Sunglasses too! You'll appreciate the fact that the town is walkable, and there's nothing better than burning off some of those Cabernet calories on the go.
So here's my top 10 things to see and do in Napa (in no particular order):
1. Art on F1rst – Take the Artwalk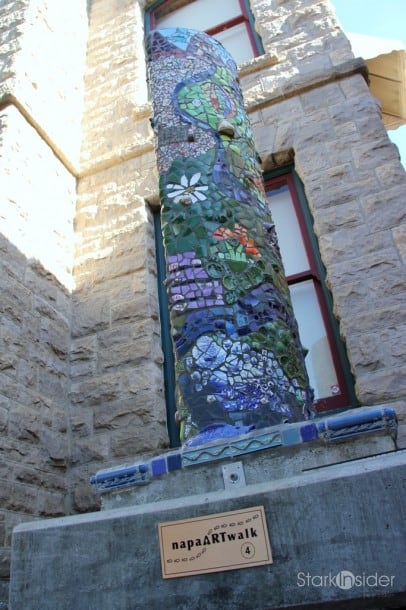 Those sculptures and one-of-a-kind installations you see around town aren't there by accident. I love the way these vivid and creative creations are juxtaposed across the landscape. There are about 18 Bay Area artists represented in 2011. A lot of the work is here is edgy and contemporary, kind of like the trendy vibe of the town itself!
2. See a show at the Uptown Theatre Napa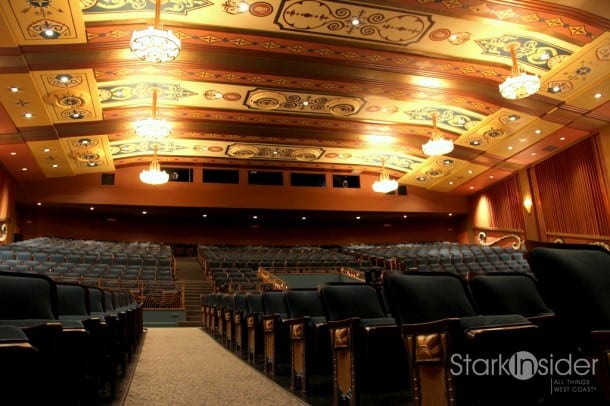 This one will tickle your nostalgia bone. The restored theater was re-opened to the public in 2010 (In Photos: Uptown Theatre Napa – a beautiful restoration) and it should not be missed during your stay. Big names perform here including Cyndi Lauper and Lyle Lovett – I'm still not sure, however, if Justin Bieber or Lady Gaga have made tour stops! PS- Clint, you'll be happy to know The Psychedelic Furs are coming in May.
3. Oxbow Public Market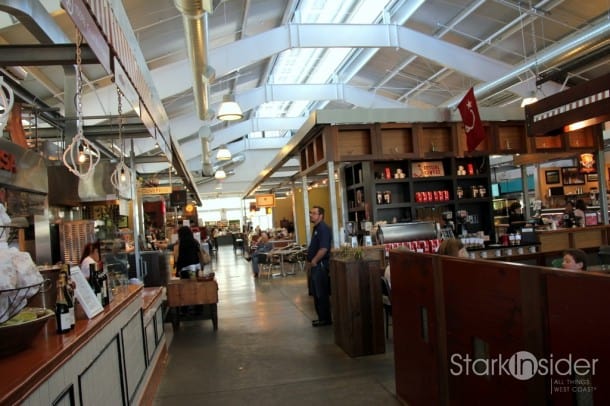 Here's a perfect lunch spot. The Oxbow market is like a gourmet food court. Under one roof you can find all sorts of foods, from fresh fish and salads to grilled tacos and organic juices. It's a little pricier, but that's because the emphasis on sourcing from local producers (within 100 miles). If you like burgers, then Gott's Roadside is a must.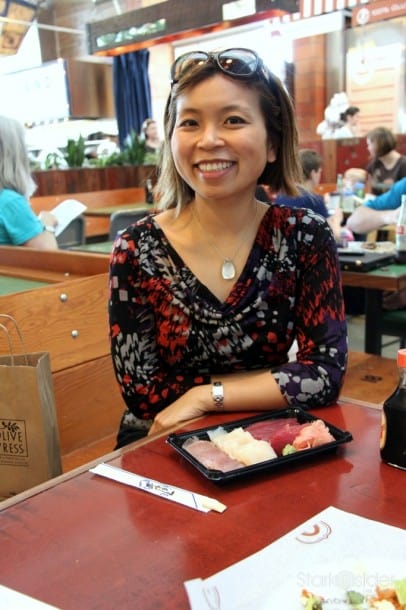 Tip: The sushi here is awesome! But you need to go to Kanaloa Seafood Market and ask for them to prepare it for you (there is no sushi bar in Oxbow). It's worth the effort, as I had some of the freshest, most spectacular sashimi I've experienced in a long time!
4. Back Room Wines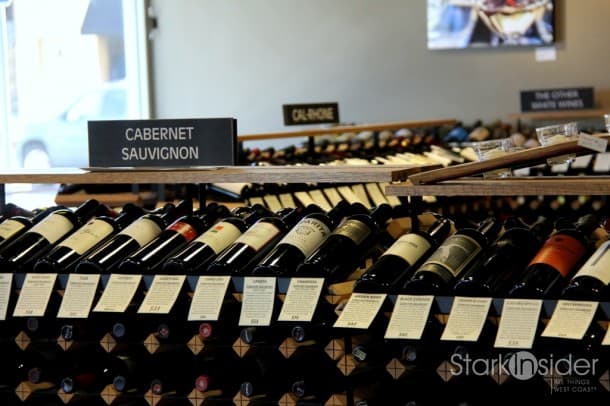 When you think of unique, special wine shops, you're most likely picturing a place like Back Room Wines. And proprietor Dan Dawson bubbles over with charm and knowledge. Stop by and have Dan pour you something off the beaten path.
5. Gordon Huether Gallery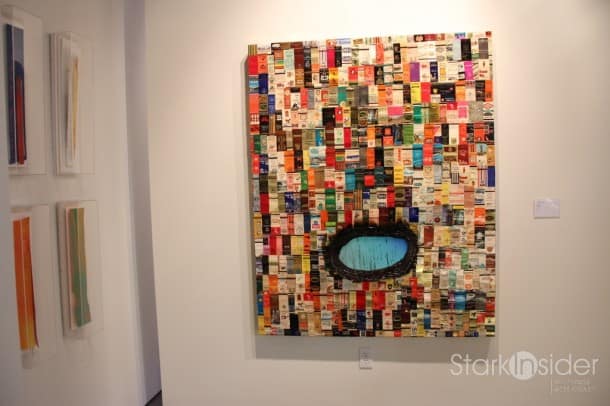 "Life beats down and crushes the soul and art reminds us that we have one." – Stella Adler.
Well so be it, this is the place to re-discover your soul. Huether has spent the last 30-years focused on large-scale commissioned artwork. His most recent work which you can see around town, and in his beautiful studio is more intimate. His style is modern, combining industrial materials for a distinctive and unforgettable aesthetic.