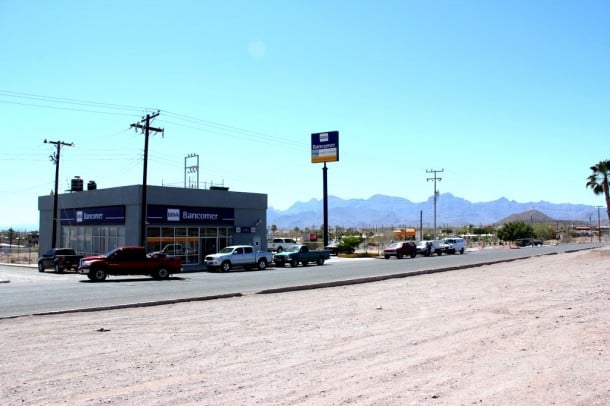 Sometimes a picture is really worth a thousand words. Part of me wishes this was always the case. I could just snap photos of the Baja landscape with trusty Canon T2i and perhaps the rest of Scorpion Bay would write itself.
We have another great day here in Loreto Bay. This time we're here on a working vacation. So Internet matters. One of the interesting indicators that this region is growing up in terms of service and capitalism is competition. Even just a few years ago there was only a few choices for property management. Now there are a hand full. Same with internet access. And just about anything else you can think of. Downtown Loreto is seeing the same plethora of shops and businesses eager to gain a foothold in a tourism economy that, thankfully, appears to be turning the corner.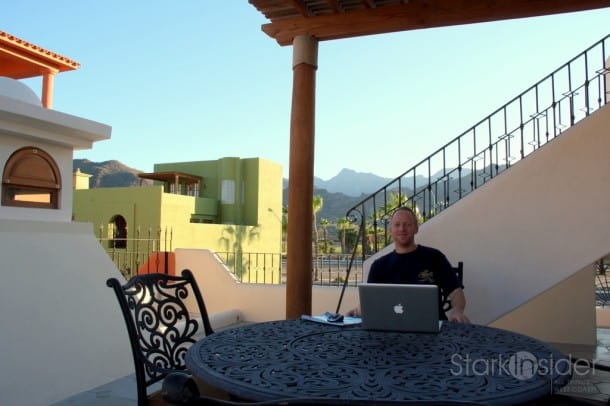 But first, the spontaneous. It was a nice surprise to have Steve and Eva pop by our little casa just as the sun set above the Sierra de La Giganta mountain range to the west. I was in the middle of an Echo & The Bunnymen session. Which is to say, I was unwinding a little bit on the terrace of Casa Del Lagarto Azul after another work day here in the Baja. It's always nice to see familiar, smiling faces here. Many, like Steve and Eva, date back many years to when we first started to build this little home back in 2006. Amazing how time flies.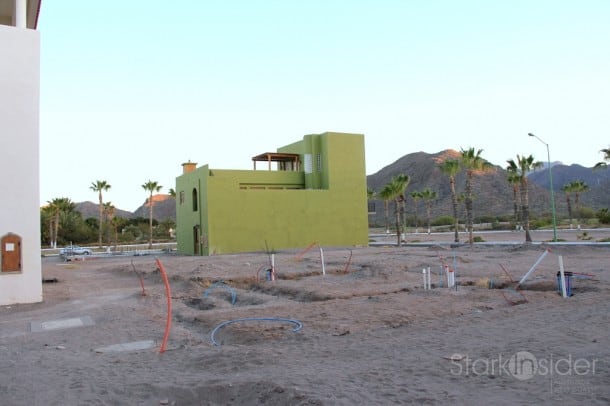 Over at Steve and Eve's tower we enjoyed a tranquil evening. The fresh yellowtail was nicely smoked, and sinfully delicious. As was the wine – a red L.A. Cetto (Nebbiolo, available at El Pescador for about 220 pesos). We sat as darkness enshrouded the quiet neighborhood here in Nopolo.