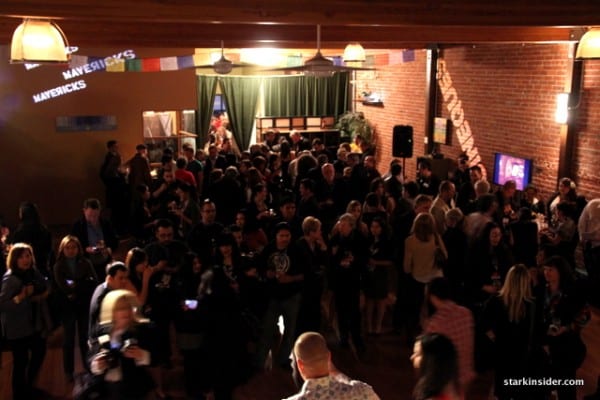 The Cinequest Film Festival announced today the two features that will bookend the upcoming Festival as the Opening and Closing Night films. John Turturro's acclaimed Italian music documentary Passione will raise the curtain at this year's festival as the official Opening Night Film while Sean McNamara's highly anticipated inspiring true story Soul Surfer will bring the festivities to an end as the official Closing Night film.
The announcement was made today by Cinequest Co-Founders Halfdan Hussey and Kathleen Powell and Program Director Mike Rabehl.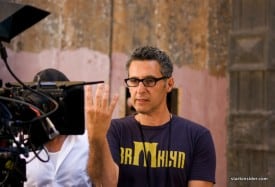 This year's Film Festival, now in its 21st edition, takes place March 1-13 in San Jose – the heart of Silicon Valley. Maverick film legend John Turturro ("O Brother, Where Art Thou?" "Transformers," "The Big Lebowski") will be on hand, Opening Night, March 1, 7pm, to present his breathtaking film and to receive Cinequest's coveted Maverick Spirit Award, which recognizes visionaries who truly capture the essence of the Maverick by entertaining and inspiring audiences through evocative means.
Past Cinequest Maverick Spirit Award recipients have included Kevin Spacey, Deepak Chopra, Gus Van Sant, Spike Lee, Ari Arad, Sir Ben Kingsley, Stephen Frears, Alec Baldwin, Christine Vachon and William H. Macey, to name a few.
With Passione, John Turturro directs a spectacular and beautiful love poem to the city of Naples-a city of music, of culture and most of all, extraordinary people. The film is produced by Carlo Macchitella, Giorgio Magliulo and Alessandra Acciai.
More Film Festival News:
The stunning and evocative music of Naples takes center stage in Turturro's fourth directorial outing with magnificent results. Turturro immerses viewers in the rich culture that lies within the complex city, exploring the dynamic music which continues to define its traditions. Richly textured and layered, Passione vibrantly combines archival footage with astonishing musical numbers on the streets, inside the sites and within the hearts of its people.
Turturro's love of Italy adds tremendous weight and poignancy to his portrayal of the robust and diverse sounds created by past and current artists who obviously understand and share the energy which encompasses their world. Highlighted sounds from such masters as Sergio Bruni, Massimo Ranieri and Renato Carosone and contemporary artists like the M'Barka Ben Taleb and James Senese are seamlessly blended together for a captivating journey through music that explores love, loss, sex, birth and death.
"John Turturro has already left an indelible mark on cinema as an actor in such groundbreaking films as Barton Fink, Do the Right Thing, Clockers, Five Corners and Miller's Crossing, as well as director of Mac, Illuminata and Romance & Cigarettes," said Cinequest Programming Director Michael Rabehl. "With Passione, he pours out his soul by creating a beautiful celebration of not simply the music of a city, but also about what connects us with all artists…passion."
Post screening party will occur at two adjacent venues, one themed Italian and one themed Moroccan: Eulipia Restaurant and Bar (374 S. 1st Street, San Jose) and The Swinging Hookah Lounge (386 S. 1st Street, San Jose).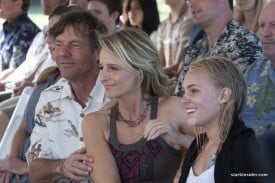 Sean McNamara's much anticipated Soul Surfer will culminate Cinequest Film Festival 21 on March 12th at 7:15 pm at the palatial California Theatre in San Jose. Starring AnnaSophia Robb (Charlie and the Chocolate Factory), Dennis Quaid (In Good Company, Vantage Point), Helen Hunt (Twister, As Good as It Gets) and Carrie Underwood in her feature film debut, Soul Surfer tells the true, inspirational story of Bethany Hamilton. Bethany fought to return to the ocean and surfing after losing an arm in a shark attack at the young age of thirteen. Post screening, Cinequest and surf icon Jeff Clark (Founder of Mavericks Surf Contest) will present Bethany Hamilton with Cinequest's special Life of a Maverick Award.
Additionally, legendary surf filmmaker Bruce Brown (Endless Summer) will present AnnaSophia Robb with Cinequest's Emerging Maverick Award.
Noteworthy

In 2010, to an audience of over 80,000 attendees, the Festival programmed 250 films selected from over 2000 submissions. The program included 76 world & US premieres and represented 45 countries from around the world.
Cinequest led the surge for the digital film making, exhibition and distribution revolutions, showcasing and implementing technologies such as QuickTime and24P high def cameras prior to industry adoption.
CINEQUEST is the first festival to present coinciding live and online experiences for their audience, allowing film lovers worldwide to view Festival presentations in real time.
CINEQUEST is the first festival to bring short films to handheld mobile devices.
CINEQUEST is the first festival to accept ALL digital film formats with digital projection on ALL screens.