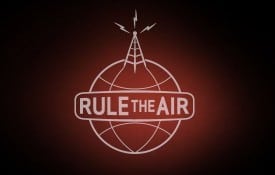 Although he admits the test isn't the final word, Troy Wolverton of the Merc put the new Verizon iPhone to the test, comparing it to the "widely pilloried" AT&T equivalent, and comes away with some pretty interesting results.
For two days he made calls, measured download speeds and generally acted like a regular iPhone hipster on both networks. Given the size of the San Francisco Bay Area, the throwdown covered some a fairly wide expanse including downtown San Jose, Sand Hill Road (home to most of the influential Silicon Valley VCs), and many of the most trafficked highways in the area including 101, 87 and 280.
And the winner?
There was no knockout here. But, turns out the iPhone on Verizon did not necessarily rule the air (and early sales reports surprisingly underwhelm).
In fact, unless you spend most of your time downtown San Jose, according to Troy you might be better off on AT&T: "Traveling on Highway 101 and Interstate 280 up to Woodside, on Interstate 880 in the East Bay and Highway 237 in between, I didn't experience any dropped calls at all on the AT&T iPhone. And outside downtown San Jose, the data speeds I saw were almost always faster than what I could get on the Verizon device."
Maybe chalk this up to conspiracy theory, but Verizon performed most poorly of all on Sand Hill Road. There it clocked in the slowest speeds ("so slow that almost no data got through") of the entire head-to-head match-up, at points becoming virtually unusable.
AT&T wasn't exactly perfect and he notes that the critics are justified. Over the course of two days he experienced 6 dropped calls. One bright spot: download speeds were on average double those of Verizon… except for downtown San Jose.
Net-net: if you work downtown San Jose, go Verizon. VCs and the rest of us should give AT&T strong consideration … as shocking as that may sound.
[SJ Merc]