Sent Sovi restaurant, nestled neatly among the trees of quaint, historic downtown Saratoga, is one of the Bay Area's best foodie destinations. Executive Chef and owner Josiah Slone has been earning raves since he purchased it in 2002 from David Kinch, now of Manresa in Los Gatos.
In this Stark Insider TV segment, Loni Kao Stark drops in to talk with Josiah about the restaurant, his inspiration for his dishes and … falling asleep on a date at a Star Wars movie with his soon-to-be wife.
Not only will can you enjoy French-influenced California dining here, but also you can have you favorite wines thanks to an impressive wine refrigeration system that allows fresh single glass pours, and wide selection.
But perhaps most unique of all is Josiah's mathematical approach to planning his dishes. When else have you heard a Chef use the expression "derivative calculus" in describing his approach — perhaps it's part of his engineering background?
And the drawings!
In the video, you'll see some of his creative drawings, used to inspire plating, recipes and even menus.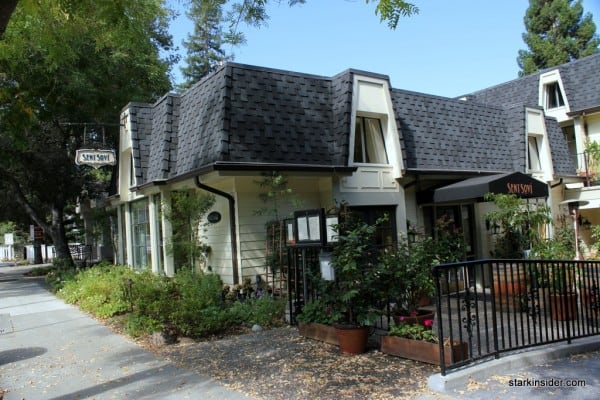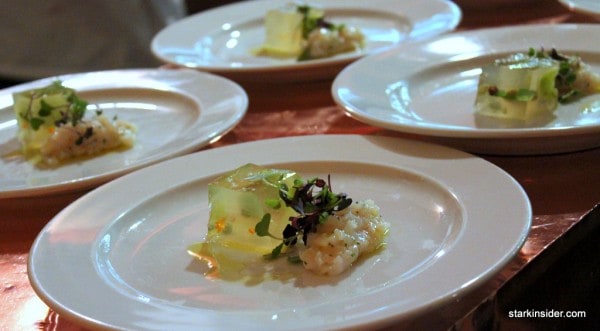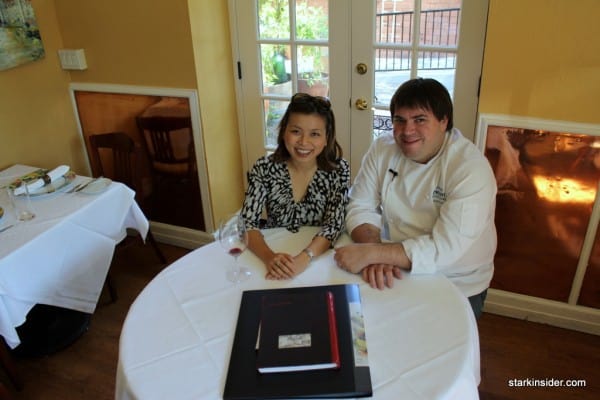 Inside, the intimate dining space (31 seats) features cozy brushed copper and wood-lined decor along with original works of art that rotate regularly throughout the year.
More:

Sent Sovi Valentine's dinner
It's just one of several interesting story-lines here in this special Stark Insider video profile of Josiah Slone and Sent Sovi restaurant.
Recently Loni attended one of the popular Heirloom Dinner events at Sent Sovi and wrote:
"The lamb cut is one of Josiah's favorite, the shoulder. It was slow cooked for 15 hours until it had become wonderfully tender and flavorful. The element of this dish that made me take notice however was the slice of tomato under the piece of lamb. It was the best slice of cooked tomato I have ever tasted." More: Heirloom tomato exploration at Sent Sovi Restaurant.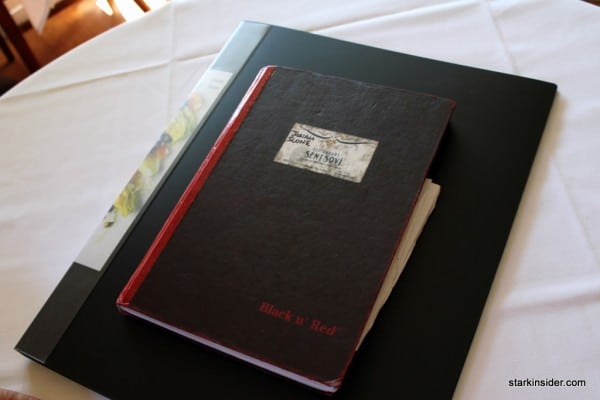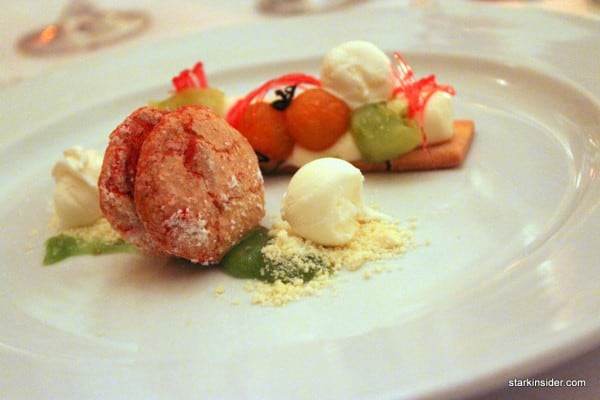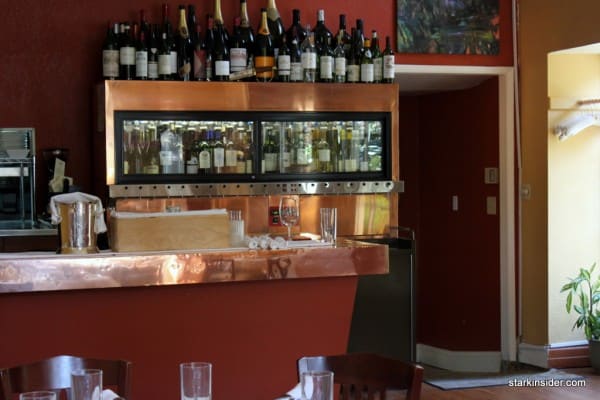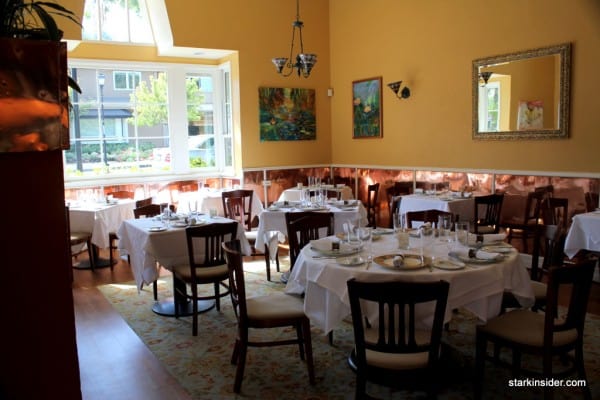 (With Loni Kao Stark contributing from San Francisco and Saratoga)