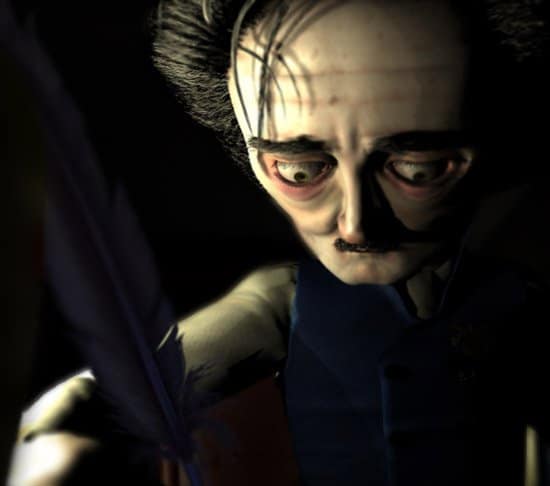 Being a committed horror nut, my favorite Edgar Allan Poe work is the first-person narrative The Tell-Tale Heart (1843). It's timeless, and a great example of efficient writing, and suspenseful build-up. Perhaps "the vulture eye" is one of the greatest villains of all time? I'll never forget my father employing both the evil eye and the possessed claw simultaneously. I would be half-scared, and half-entertained. That is the beauty of masterful horror and storytelling.'
"You fancy me mad. Madmen know nothing."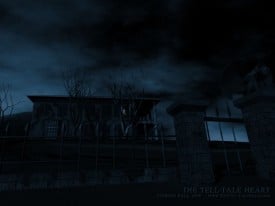 A few weeks back an old friend and colleague sent me a message on Facebook. It turns out Michael Swertfager has incredible skills as an animator, and had produced an animated version of the classic. Could he send a screener to Stark Insider? Of course, I responded!
So how fitting I thought to share the experience of this adaptation of The Tell-Tale Heart on the master of macabre's 202nd birthday.
The 16 minute short, which is now available on DVD, has received praise at film festivals across the country including Best Animation at the Rhode Island International Horror Film Festival and Festival Director Edgar Award at the H.P. Lovecraft Film Festival.
Swertfager uses similar software and techniques that the Pixars of the world use to create works such as Toy Story and The Little Mermaid. One big difference, of course, is budget. So it's fascinating that he included in-depth behind-the-scenes "making of" footage which reveals some of the techniques used to bring this dark, intriguing world to life. No doubt his work is a painstaking, time consuming labor of love.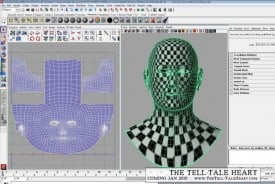 Another interesting aspect of the work is Swertfager's commitment to the educational market. He has not made just a short film here, he's made a teaching aid. And given the importance of Edgar Allan Poe in the classroom, it's really wonderful to see the effort to create a "teacher's bundle". It includes lesson plans, and a variety of online tools that both students and teachers can access as they learn about the story, the history of Poe, and related games/trivia. Very impressive.
As for the film itself, I was stunned at the calibre of animation. The lighting, the detail, exquisite. As are the animated versions of the famous characters. It's a stellar homage, and welcome return to Moldavia.
Preview: The Tell-Tale Heart animated short by Michael Swertfager
The Tell-Tale Heart

2010 / 16 MIN

Produced, Directed by Michael Swertfager

Available on DVD for $20, Teacher's Bundle $30

thetell-taleheart.com