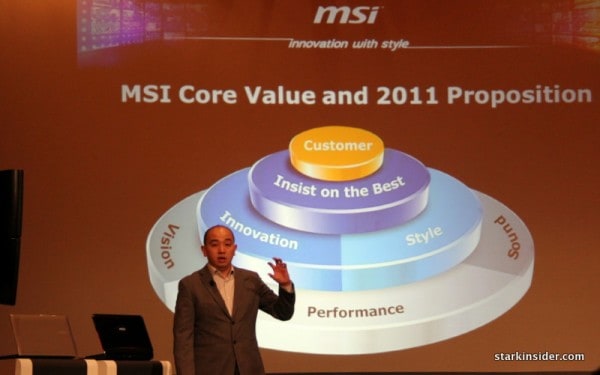 Lack of innovation and lack of surprise are two themes so far a the 2011 CES here in Las Vegas. Not that there's lack of improvement or new products. But the word of the day is incremental. 3-D TV is using passive glasses now instead of active in an attempt to woo consumers into the fold with lower prices. CPUs are faster, more power efficient. There are more cases, accessories, charging cradles, docks. And household appliances are a tad smarter — although this is a refrain we've heard for years (and years).
There was a time when a CEO could perform magic tricks and pull the proverbial rabbit out of the hat and stun the audience. Oohs and aahs were the norm. Not so much anymore… at least so far — keep in mind there are still plenty more announcements to come including the much anticipated Motorola Xoom.
Maybe Darth Vader can save the day with his mysterious announcement tomorrow at the Panasonic booth?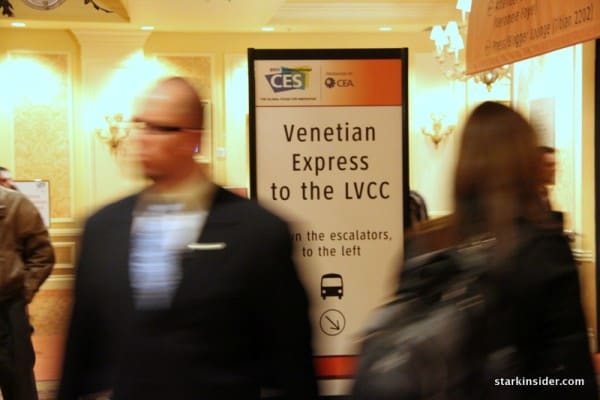 Here'e the scorecard so far on the various announcements. Note this is the first half report. As more news trickles in, these early assessments could very well change… hopefully for the better in some cases.
Intel
The next generation of Core CPUs "Sandy Bridge" are getting strong early reviews. However, it won't really become a consumer story until we see them in more devices on retail shelves. Also, Intel trumped CES and pre-announced so although it's getting significant buzz here, it really wasn't "revealed" here. Still, strong showing: A
LG
TVs are getting smarter, hence "Smart TV" from LG, including Apps, browser, streaming video, etc. Decent, but nothing new here. On the Android front, better news. Measuring just 9.2mm thick the LG Black is slick and brings much needed sex appeal to Android smartphones which is fraught with a never ending line-up of similar designs. Their new Optimus 2x features an NVIDIA Tegra 2 dual-core and can stream 1080p video. Impressive, but no tablet news… yet (look for a separate announcement on that tomorrow): B+
MSi
A mixed bag. If you're hardcore you love these guys. If you're into Apple-like press conferences then you'll be somewhat underwhelmed by MSi's attempts to clearly articulate what they are announcing and why you should care. But this is a company executing well, producing excellent motherboards, chipsets and mobile devices (including a slew of new notebooks running Sandy Bridge) for the overclocking crowd. B-
Microsoft Tablets
Wow – is the 1980s? Look to a tablet running Windows to see a good reason why only Apple iPad (and possibly the Samsung Galaxy Tab) can get the tablet experience right. A stylus?! A pointer?! How passe. Windows tablets look so far exactly what they are: a full-blown Windows experience shoe-horned into an unwilling tablet form factor (Lenovo LePad/U1 Hybrid, Motion PC CL900). Perhaps Microsoft would do well to come out with a tablet OS based on Windows Phone 7, which could be quite appealing. MSFT still has a keynote, and they really haven't announced anything yet, so it's a bit unfair to score them here. So far, though, it's an F.
Making routine product announcements with nothing spectacular to report: Netgear, Monster Cable, Audiovox, Pioneer Electronics (Car Audio).
Still to Come:

NVIDIA
Samsung
Cisco
Panasonic
Motorola
Sony
Microsoft
(With Clinton Stark contributing from Las Vegas)