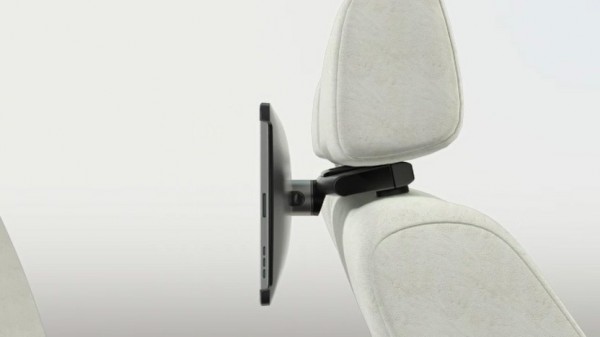 Here's something that caught my eye at MacWorld. It's an accessory for the Apple iPad that makes it easy to mount on a wall in the home. That opens up all kinds of possibilities for home control and automation applications, at much lower prices than custom build controllers — iPad starts at only $499. But what really jumped out was how the same mount, manufactured by a company called Vogel's, could be used in a car.
It used to be Disney, but is Angry Birds Bubble Ball now the perfect way to pacify your kids in the back?
According to Vogel's who also make LCD mounts, projectors and A/V equipment, the RingO as is called can be mounted without tools and "lets you use your iPad to the fullest to watch movies in the car; as a home media control system in front of your television; to listen to music or display a modern themed alarm clock in the bedroom; view holiday photos on your coffee table in the living room; watch the news or view recipes in the kitchen; and show off office presentations on the wall or desk at work. RingO is the one system that does it all in a sleek European designed package."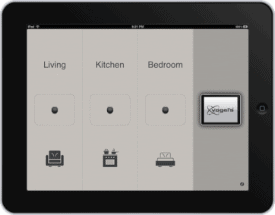 In addition they've released WallTimes, a free app that transforms your iPad into a versatile alarm clock with kitchen features including cooking time and alarm that you can use at home, the office or on the road.
Okay, so yes yes I know, this is not the most groundbreaking thing ever, but I thought it was a somewhat cool way to help transform your home into a swash of iPad wallpaper… the living and breathing kind, that runs… apps, of course. Starts at $69 for starter pack and wall mount. Car pack is $99.