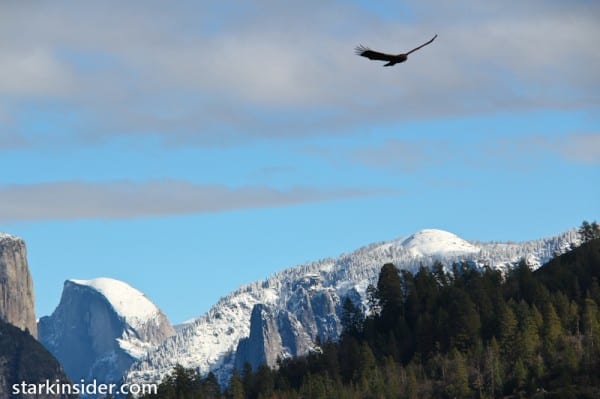 Last week we escaped from Silicon Valley for a getaway up to Yosemite National Park. The four hour drive was thankfully uneventful, and, in fact, the weather was beautiful, with lots of sun and blue sky. Earlier I had stopped in to pick up some chains from Kragen just in case snow would greet us, and also they are required by law after November.
It's quite something to go from the mid-60s/low-70s of the valley and to finish the day 4,000 feet above sea level at just above freezing. Looking at these photos you might not even realize we are indeed in Northern California in one of our most picturesque national parks.
They say variety is the spice, and that's exactly what we got. On the second day of our stay at the historic Ahwahnee hotel, we were treated to mist, fog, and rain. Many lamented the poor weather, and some even apologized. To me, though, it was bliss. I enjoy flipping through photos of the trip and noting the contrast the elements can bring to the landscape.
So, trusty Canon T2i in hand — no Ansel Adams here, folks — I snapped away. When we first ascended along twisty highway 120 and spotted the first dramatic mountain top, I told Loni we had to stop… right now! And so it began. It seemed like every hundred yards or so I was once again pulling over onto the shoulder or into one of the many turnouts to fire away. And what you see here are some of my favorite shots from those two days up in Yosemite.
Oh, one more note, we were in Yosemite for the annual Bracebridge dinner, a truly memorable evening of theater, song and, food … and wine. More on that coming soon to Stark Insider, but for now let nature do its thing.