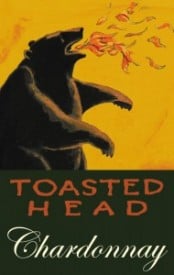 I'm still convinced that Costco is a great place to buy wine. Yes, I know it doesn't have the cachet of a wine boutique, with its romantic mood lighting and Tuscan stone. But sometimes that doesn't matter. After all, you're most likely at Costco to do what most of us do: stock up.
And, increasingly, to check out the latest deals in just about every major shopping category under the sun. Like wine.
Here in Northern California at least, the wine section has been growing over the years. Now at most locations especially in the San Francisco Bay Area it occupies a hefty amount of space in the rear of the store near the grocery section. Think discount when it comes to price, but necessarily to quality. That Costco does not carry premium wines is pure misconception (or successful marketing by its competitors).
I have yet to find an equivalent wine cheaper at any other store, so you can be confident that if you find a favorite bottle, you're likely getting the best price. There's at least another big advantage: turnover. Costco moves product. As a quick aside, in my view one of the best anecdotal ways to measure the economy is to watch the check out lines closely. Lots of food stuffs? Poor economy. Lots of flat screens and DSLRs? Good times. When it comes to wine you can be sure it has not been sitting for too long — a bad thing given optimal storing temperature is 55-degrees F.
So, onto some of my favorite value plays.
Today we're talking about white wines. There are a lot to choose from, and a decent amount of picks under $20. There are also some to avoid which I mention below, unless you like the Chard butterball, which I avoid at all costs. Your palette may, and should, vary.
Toasted Head Chardonnay ($8.99)
A simple wine, yes. But this one is easy to pair, and good enough as a casual drinker. It's hard to miss the fire-breathing bear on the label. Located in the Dunnigan Hills east of the Napa Valley this winery sits on cheaper land and can bring lower cost wines to market. Don't expect miracles with Toasted Head, however I like that it's fairly balanced for this price point. Also, it's not overwrought with oak or fruit. Instead, expect crisp minerality with a hint of melon, pineapple.
Kim Crawford Sauvignon Blanc ($11.99)
Chances are if you like Sauvignon Blanc, you know Kim Crawford, even if you're no fan of the Lord of the Rings films. New Zealand is a hot — well, actually cool — pick when it comes to this fruit-forward grape. The price is great at Costco too. I've seen it for $3-5 more at other retailers, and even over $20 up in Canada. It's not my favorite variety in the world. I feel like I'm drinking a flower stirred into a glass of water. Slight exaggeration, but I know others that love the style. If so, this is sure to please. More: full review.
Artesa Chardonnay ($11.99)
Located in Carneros in Napa, Artesa is a spectacular winery with sweeping views of the valley, and grand (and quirky) sculptures across its expansive grounds. If you go to Napa it's a great winery to visit. Boutique it is not, the wine list is very long, and can overwhelm. I suggest keeping it simple. In Carneros go for Chardonnay or Pinot Noir — the cool breeze and the terroir lend itself well to producing some fine examples of both varieties. I was pleasantly surprised to see this Artesa on the shelf at our local Costco the other day. I'm not sure of availability across the country, but if you see it, buy it. Again, it's not an oak bomb. It's balanced, with minerals, nice structure. Let it warm ever so slightly after removing from the cellar so the fruit can awaken. More: full review.
Avoid – Oak Bomb Alert
Unless you like your Chard oozing in butter and oak, avoid these. If you do savor that style, by all means have it. The beauty of wine preference is that it's personal. You say tomatoe,  I say tomato.
I realize these wineries make more than one wine; I am specifically referencing the Chardonnays available at Costco, which are typically entry labels – beverage segment.
Columbia Crest Chardonnay
Pacific Rim
Clos du Bois
Beaulieu Vineyard (BV)
Chateau Ste. Michelle (their entry Riesling, however, is highly recommended)
Beringer