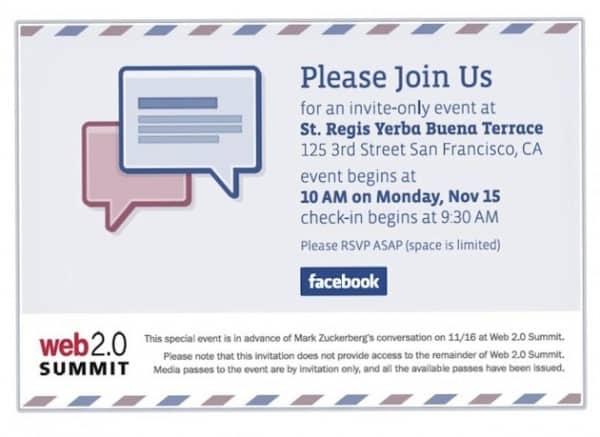 Never count out Google — it's been done to death. But when we're talking about increasingly emboldened competitor Facebook, we're talking about epic, battle royale. Think Rumble in the Jungle. Or armies of engineers swarming to the New Zealand hills, private consumer data flagging in the winds.
The scuttlebut if you haven't heard is about CEO Mark Zuckerberg's impending, would-be announcement of a new Facebook email service. Reportedly set for Monday (the invites are out) tipsters suggest that long-dominant Gmail may have a new competitor next week.
Of course, this makes perfect sense.
Facebook has been on a non-stop land grab lately. Just recently the Palo-Alto-based behemoth added Places (nod to Foursquare), and Deals (Groupon). Long before that there was Facebook Ads (Google Adsense) which was about as clear and loud a warning sign as you could get: Facebook and Google are the new Microsoft and IBM.
That poor sod lying in a heap to the side, sadly forgotten? That would be Yahoo, in the midst of one of the most excruciatingly extended, slow-motion death sequences of modern time. Yahoo could have been Facebook. Should've been. Coulda. But that is another story and portal, for another time.

So, in a world of texting, tweeting, and instant messaging, why would Facebook need email?
Answer: advertising. Begets money. Lots of it.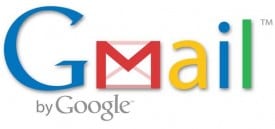 It's the kind of move that makes you wonder why they didn't do it earlier (and, yes, I'm assuming Monday's announcement is about a new Facebook email service of some sort … of that, I could be entirely wrong – see TechCrunch for more on the breaking story).
The piece parts are all there: the web interface, the platform, the developer tools and the advertisers.
Also, Facebook has users, some 500 million of them, versus only 170 million for Gmail.
So it only makes sense that Facebook finally take on that feather in Google's cap: Gmail. The thinking from a user perspective should be straight forward, at least the way I see it. We're already updating statuses, sharing photos and videos, and connecting with others on The Social Network, so why not also communicate via email there as well? It would save an extra Gmail browser window too.
Of course, Facebook already has lightweight email of sorts called "messages." You can reply to them, attach a link, but that's about it. Come next week I expect there to be massive hoopla about this latest offering.
It's a heavyweight tilt alright, but right now Facebook has the reach. Google can't seem to figure out a way to become social (witness Buzz, Wave). Then again, they have a few tricks up their sleeves. Have you heard the story about little Android and the billion dollar mobile market?
It's not over until the fat lady sings… or the big man falls to the mat.