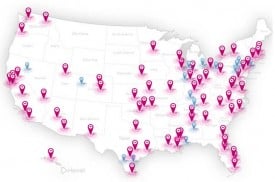 4G it is then. Regardless of what European standards bodies such as the International Telecommunication Union claim — that only WiMAX 2 and LTE qualify as true 4G — U.S. carrier T-Mobile is full-on ready to market the new moniker.
In the race for speed and new subscribers it's a bold and smart move.
Based on HSPA+ technology, the new network can scale up to 168 Mbps, although we won't see that until 2011 or beyond. Initial speeds should clock in around 21 Mbps which is approximately 4 to 5 times faster than 3G.  In a statement, T-Mobile claims the network already reaches over 75 metropolitan markets.
The company also announced the retail availability, starting today, of the T-Mobile myTouch 4G ($199 with 2-year contract) and T-Mobile's first 4G netbook, the Dell Inspiron Mini 10 4G ($220 with 2-year contract, $449 no contract).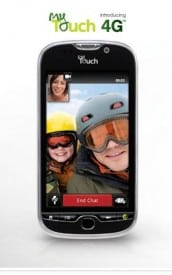 "4G is about performance and today T-Mobile's HSPA+ network is delivering 4G speeds that match and often beat WiMAX and are readily comparable to what early LTE will deliver. Our 4G network is capable of theoretical speeds up to 21Mbps and we have seen average download speeds approaching five Mbps on our myTouch 4G phone in some cities with peak speeds of nearly 12 Mbps. Further, independent reviewers have seen average download speeds on our webConnect Rocket between 5 and 8 Mbps with peak speeds up to 8-10Mbps," said Neville Ray, chief technology officer, T-Mobile USA.
Smartphone data plans from T-Mobile start at $10 per month, with no premium required for 4G service.
Major west coast regions with 4 service include:
California
Anaheim
Burbank
Fresno
Glendale
Irvine
Los Angeles
Long Beach
Oakland
Ontario
Palm Springs
Sacramento
San Diego
San Francisco
San Jose
Oregon
Washington
AT&T, Sprint, Verizon: your move.