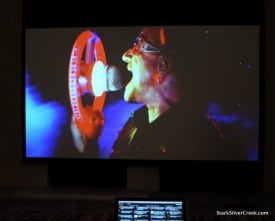 U2 has always been a great live band–possibly the best of all time–and the latest example is the spectacle that is 360; specifically the 2009 concert recorded at the Rose Bowl in Los Angeles. It's still too early to rank the performance. It's kind of like a presidency, you need to let the experience soak in for a bit. Time will tell.
It will be interesting to see how 360 fares against three of my all-time favorite U2 performances.
Zoo TV Australia (New Year's 1993). U2 at their pinnacle. Bring on MacPhisto, the multimedia, and Daddy's crashed cars. Unforgettable in every way. A+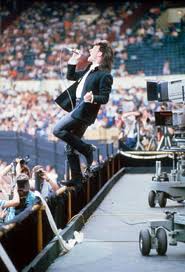 Live Aid (1985). U2 were already big, but Live Aid transformed them into legend with a timeless performance. It wasn't the decent Sunday Bloody Sunday, but in fact the relatively unknown Bad that would catapult a young, mullet-prancing Irishman named Bono into global super-stardom. A+
Riverboat (New Year's 1982). Why are some of U2's best concerts recorded on New Year's Eve? This one is obscure. Somehow, many years ago in the mid-90s I downloaded the MP3s, from some site. Who knows. The sound is raw. It was recorded on a Riverboat in New Orleans. You can feel the tight quarters, the sweat, the electricity. Audio only, but early proof this band would transcend. A- (if only for audio quality–then again, that's part of the magic).
So, 360. Pretty impressive. How can you not be in awe of 90,000+ fans jumping in unison to Elevation? Bono has gone short with the hair once again, and looks somewhat Pop-like. Or as he says, somewhere between Danny DeVito and Arnold Schwarzenegger (with a dash of Dennis Hopper thrown in).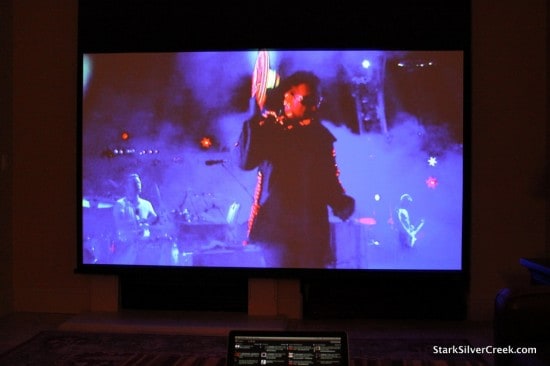 One of my favorite parts of the concert is track #21, a rare live performance of Ultraviolet (Light My Way). It's given the full-on multimedia Bono treatment, which, in this case, means a wild laser bubble suit (shades of The Fly) and floating microphone fashioned after a steering wheel. It's used to maximum acrobatic effect.
So how will 360 and "The Claw" stack up in the grand scheme of things? Like I said, time will tell… so many concerts to recall: Vertigo, Rattle & Hum, Joshua Tree, Boy, Pop, Elevation. Will this band ever not be relevant?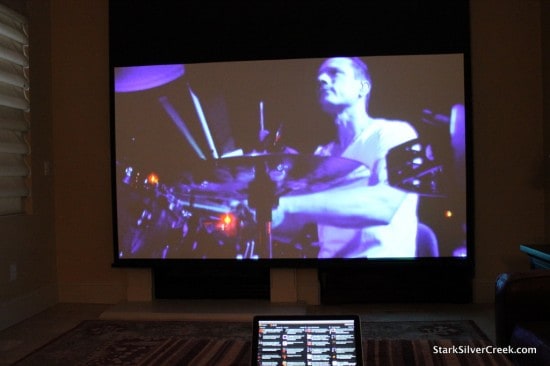 For now, I leave you 360 on the 10-foot home theater screen. It bears much repeated viewing. I know, it's tough. Thankfully it pairs well with many fine wines, cool California evenings, and great friends.
What say you, favorite U2 concert or memory?