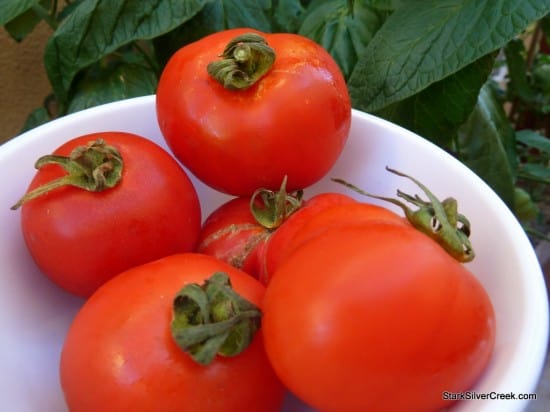 August reminded me why I love living in the San Francisco Bay Area. A quick glance at this past month's Sunpower performance monitoring graph of our solar panel systems and it is clear we had consistently gorgeous sunny weather.
Plenty of sun during the day and cool evenings means that not only did our solar panels generate near peak energy, but also we fortunately didn't have to turn on our air conditioning. There were a couple of rare exceptions when a few days of a heat wave would hit this area.
Another reason I love living in the bay area is the abundance of local farms around the area that provide fresh fruit and vegetables at farmers markets and through farm shares. I've really been enjoying my Live Earth Farm membership, especially their buttery avocados, dry-farmed, intensely sweet tomatoes and the occasional special treat of mushrooms. If you want to establish a urban vegetable garden in your own backyard, you can download my vegetable planter box plans here.
It's been several years since we had our solar panels installed and we absolutely love them (Going green: Solar energy – installation and photos of a SunPower system). I just wish we had a larger roof surface area that is south-west facing so that we could have supported greater capacity. Perhaps in a couple more years, solar energy generation technology will have evolved to a point where it becomes worthwhile to install it on other sides of our roof.