On behalf of the SSC team, I'd like to thank our sponsors and partners for the month of September. We're fortunate that they choose this site to reach an audience interested in theater and arts, food and wine, gadgets, and destination travel. With over six million people, the San Francisco Bay Area continues to be a world-class region for those interested in reaching an educated, affluent and active demographic.
And although we, like a lot of new media start-ups, continue to operate at a loss, these contributions, however small, at least help us defray our operating expenses as we grow.
In conjunction with those that graciously volunteer as correspondents and contributors–Cy Ashley Webb, Jane Lurie, Mike Carrall, Al Graichen, Patricia Reardon, Chris Wright, Tom Eden–we're able to continue to bring an independent voice onto the scene, thanks to these contributions.
So thanks again to our wonderful sponsors!
Jewish Community Center of San Francisco

The Jewish Community Center of San Francisco is the oldest Jewish center on the West Coast, providing educational, social, cultural and fitness programs to the community since 1877.
Open to all, with the mission of building and preserving Jewish Identity, JCCSF programs and services include: a state-of-the-art, 42,000 square-foot fitness center, world-class performances and lectures, art exhibits and a permanent art collection, Jewish education classes and workshops, literary events, programs for interfaith couples and families, three outstanding preschools, after-school enrichment for grades K-6, club 18 teen center and special programs for teens, summer and vacation camps for children of all ages, youth sports classes and leagues, free health and wellness programs for adults, dance, music, ceramics and art classes, special programs for older adults.
2010 01SJ Biennial (Produced by ZER01: The Art and Technology Network)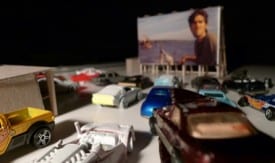 The future is not just about what's next. It's also about what we can build to ensure that what's next matters. How can we, as resourceful, innovative, and knowledgeable local and global citizens build and participate in a desirable future in the face of global climate change, economic meltdown, political instability, and cultural divisiveness?
The 2010 01SJ Biennial is predicated on the notion that as artists, designers, engineers, architects, marketers, corporations and citizens we have the tools to (re)build the world, conceptually and actually, virtually and physically, poorly and better, aesthetically and pragmatically, in both large and small ways. 01SJ is about how powerful ideas and innovative individuals from around the world can make a difference and come together to build a unique and distributed city-wide platform for creative solutions and public engagement.
Under the theme "Build Your Own World," ZER01, in collaboration with dozens of partners, will present over the course of 4 days, from September 16-19, hundreds of artworks, performances, events, and artist talks, which not only imagine the future of the world) but begin to build it.
Lexus USA and the New 2011 Lexus IS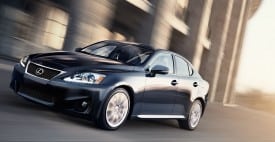 Lexus is the leading luxury automaker in the United States. With its reputation for high-quality products and exemplary customer service from its 228 dealers, Lexus has been the top-selling luxury automaker for ten years in a row. In addition, Lexus is the luxury hybrid leader, now offering four hybrids that provide the best in innovative technology and first-class luxury.
When Lexus was established in 1989, it offered two models of vehicles. Now, more than 20 years later, Lexus offers variations of 11 vehicles, from the entry-level IS 250 to its first V10 supercar, the LFA.
Gilt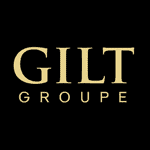 Gilt Groupe provides access, by invitation only, to Men's, Women's and Children's coveted fashion and luxury brands at prices up to 70% off retail. Each sale lasts 36 hours and features hand selected styles from a single designer. All sales take place only on www.gilt.com and our full collection of merchandise is always available at the start of the sale, so be sure to log on early. To introduce each brand, our designer bios and reels give you a preview of upcoming sales, must-have pieces and featured designers.
For SSC advertising inquiries please contact chrisw@starkinsider.com. More: Demographics and traffic.