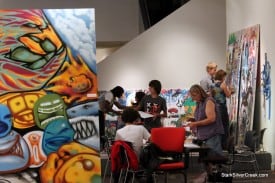 You could hear the drums rhythmically pounding from a block away. While we strolled downtown San Jose, walking past Eulipia, Agenda, Billy Berk's and other popular hot spots, we were drawn to the energetic activity coming from just down the street. We had just wrapped an interview at the California Theatre–one of our favorite spots to shoot video–and were heading back to the car.
But, first, an impromptu stop into WORKS/San Jose, a community art and performance center founded in 1977, would awaken all our senses and remind us of the power of art, music and painting.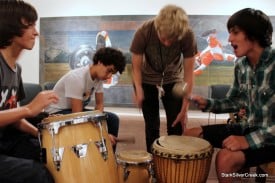 We learned that the center will host CITY/SPACE/SHARE_the architecture of urban insertions: (Op)Space–perhaps not the most Twitter friendly name, but intriguing nonetheless–by students from the school of architecture at the California College of the Arts. The pilot project, which will take place during the 01SJ Biennial, is intended to revitalize vacant storefronts and transform urban activity in the City Center of San Jose through spatial strategies that recuperate the street frontage, promote productive in-habitation and initiate micro-urbanisms that support the local neighborhood.
"Students will create pods," said Board Member Stephanie Battle seen in the video segment here. "These pods are meant to transform open space into a gallery, a stage, a place to display art."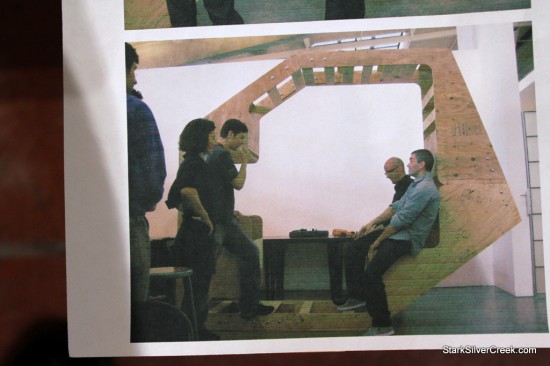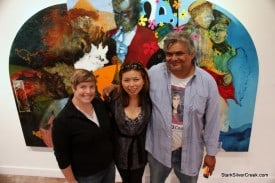 City/space/share operates similar to the zipcar strategy, where spatial and infrastructural resources are shared among multiple users, acting as a public interface that is programmed to support new local economies.
"We're going to have about eight different structures and two outside as an example of what these students think is the new wave of being able to build furniture for a space like ours."
Later, I realized that this was part of what makes the downtown San Jose arts scene so vibrant. Inspiration had struck by chance. Earlier in the evening it was at the expansive Art Glass Center, then the creative and manic energy at WORKS/San Jose.
WHAT: CITY/SPACE/SHARE_the architecture of urban insertions: (Op)Space
WHEN: During 01SJ Biennial, September 16 – 19
WHERE: WORKS/San Jose, 451 South 1st Street, San Jose
MORE INFORMATION: 01SJ Biennial Web Site
More: Coverage of the 01SJ Biennial on SSC. Follow SSC on Twitter and Facebook for the latest.