Foodies are hot. So is a red 1957 Ford Thunderbird. Turns out you don't need to watch an episode of Guy Fieri's Diners, Drive-ins and Dives–the hottest show on the Food Network–to bring the two together. Yesterday the Tri-Valley Convention and Visitors Bureau did just that when they held their fifteenth annual luncheon at the magnificent Blackhawk Museum.
It's a good opportunity to survey the economic landscape not only for tourism and hospitality in the region (which includes 5 cities: Pleasanton, Livermore, Dublin, San Ramone and Danville), but also for the trends that are sweeping the country.
An enthusiastic group of media and trade met to celebrate the region's "transitional" accomplishments over the past year (hotel occupancy up 5%, but transient occupancy tax collections down 36% to $4.1M ), and to learn about the next big thing (or two).
And the Foodie is it.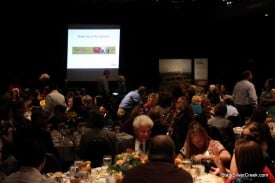 Perhaps there is nothing hotter right now when it comes to targeting prospects for regions looking to expand tourism dollars and visitor counts. That, according to Brian Baker, VP of Sales and Marketing for Chateau Montelena (yes, of Bottle Shock fame), who helped to demystify the mysterious, but much-loved "Foodie" with an entertaining and informative keynote.
In gritty-overflowing-with-sarcasm-Anthony-Bordain-style I wondered… who is this so-called Foodie? Where do they come from? And what should I do when confronted with pigeon blood and fugu. To friggin' run or eat? That is the question.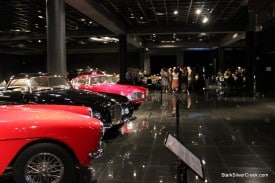 To understand the origins of the term "Foodie" start with journalist Burt Wolf who suggested that, "People travel to meet other people and eat their food."
Then, in 1984, the term was first used in a book by Ann Barr and Paul Levy, "The Official Foodie Handbook." That set off a movement, and the rest, like the Blackhawak Museum, is colorful history.
Again, did I mention… Foodies are hot? Thanks to Hollywood, the idea of food and drink in movies is now a mainstream and often financially rewarding idea: Julie & Julia ($125M), Sideways ($109M), Bottle Shock ($?M).
Baker simplifies matters, "The Foodies are the ones that salivate over restaurants, recipes, and radicchio." Okay, so I'm not a Foodie, I don't think. Although I play wingman to one. I tend to salivate over wine, wheels and wristers.
Their core values include a sense of adventure (take risk with food), a desire to travel (get outside your backyard), and an urge to share the experience (Tweets FTW!).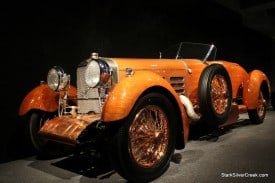 So, why the tribulation?
According to Destination Analysts, about 70% of leisure travelers dine when traveling. Approximately 57M classify themselves as "Foodies" so it pays to understand who they are when trying to attract them to a destination.
Caution, handle with care!
Foodies, despite their Superhero attributes, are twice as likely to have complained about a dining experience in the past 60 days. Yet, they are also 4x more likely to hook up with a romantic partner on the road…
Just in case you're still not sure, Foodies:
like new things,
experiment with recipes,
seek new restaurants,
make over-night decisions based on restaurants,
are social media savvy,
appreciate pedigree when it comes to ingredients,
love farmers markets,
appreciate education,
swarm festivals.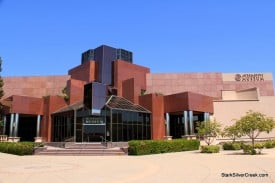 I would also add that they are increasingly likely to be seen with sophisticated digital gear in tow: DSLR cameras, Flip cams, Apple iPads. Nothing says j'aime mon gastronomique quite like an uber high-res, 17 mega-pixel close-up of fugu.
The fine Restaurant at Wente Vineyards was cited as an example of a progressive thinker. They list the "Master Gardener" along with the Executive Chef on their menu.
As if on queue, the latest issue of Wine Spectator features the cover story, "The Art & Science of Matching Wine & Food." Wine may come first in the headline, but it's ultimately the food that is driving the real big dollars these days.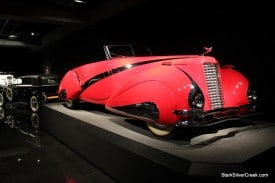 After the presentation concluded with an extremely humorous explanation of why speaking English will ultimately kill us all (paradoxes aside, it's more dangerous than too much wine, and carbohydrates), I began to see the light.
So this explains food Valhalla, events such as Food & Wine Classic in Aspen, The Taste of Vail, and the recent SF Chefs that bring together chefs, gourmet food, wine, music, and dancing all under one large, sexy pavilion.
Because, after all, foodies love to travel, but they also like to socialize and hang together. And there I was thinking that was just the domain of insecure wine bloggers.
Me? I'm partial to the classic Vettes. 1962. White. Convertible.
Rachel Christie of TriValley California Convention & Visitors Bureau sent me this additional information:

"For the Months of May, June and July, we're seeing an increase of 11% over the same months in 2009.

July continues this trend with a 13% rise in occupancy over July of last year.

The Tri-Valley is fairing very well as compared to other comparable wine regions. Our occupancy rate has experienced consistent increases, while other regions experienced fluctuation. The Tri-Valley occupancy rate has risen and average daily rates are remaining stable.

The Tri-Valley is the most affordable compared to other comparable wine regions.

We have seen new businesses open over the past few months and more are planned for the upcoming months. Restaurants including The Little Pear in Danville, Underdog Wine Bar in Livermore and Nonni's Bistro in Pleasanton have recently opened.

The grand opening of the Firehouse Arts Center center is scheduled for September. This is one of the few performing arts centers opening in the nation this year and will offer a space for a variety of shows and entertainment."
Send your news, tips and story ideas to press@starkinsider.com. Don't forget to follow us @StarkInsider and like us on Facebook for the latest in SF Bay Area Theater, Arts, Food, Wine, Tech… and maybe even a blooper or two.
SSC – "Twice as fun / Half as smart."