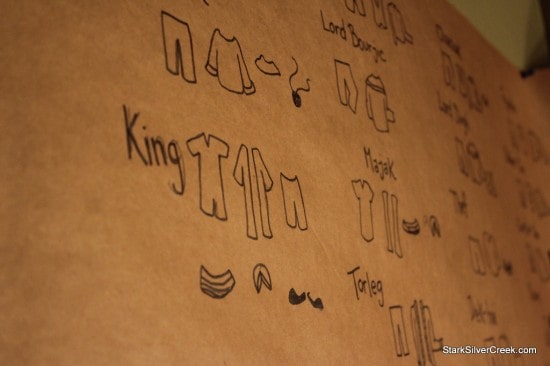 If you are looking for the biggest play on the smallest stage in the Bay Area, you may want to check out director/playwright Stuart Bousel's Giant Bones at EXIT Theater in San Francisco. A couple of weeks back, we were able to catch this World-Premiere, check out the review here. Clint says, "Loni and I both felt like we'd been on a wild adventure to a far-away land. Our minds were melting every-so-slightly when we exited into the cool San Francisco air, but it was a memorable evening. What a journey!"
Prior to the show, we met up with Stuart and he gave us a tour backstage, check out the SSC Presents episode here (SSC Presents: Behind-the-scenes at Giant Bones and EXIT Theatre).
However, in case you are still craving more Giant Bones, have no worries. We have plenty of photos to share as well. Yes, when Stuart invited us to tour Giant Bones, we descended with all our gadgets. In fact, I think the only thing we didn't take a photo of may be the insides of Stuart's ears. Enjoy!