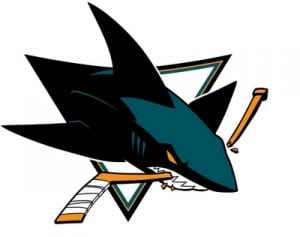 Watch out. Do not mess with an angry original six team in the NHL playoffs. The desert dogs have been tamed. And the Motor City is back in a big way.
Tonight the Detroit Red Wings crushed the up-start Phoenix Coyotes 6-1 in a lopsided game 7. It was almost as if Detroit decided it was time to try. As far as excitement factor goes, it was a major letdown. Game 7's deserve better.
A lower seed, but only by 5 points, the Wings demonstrated their exceptional depth and overwhelming talent with a massive display of offense that included goals from Datsyuk (2), Stuart, Lidstrom (2) and, unfortunately, Bertuzzi.
Lidstrom was also in fine form setting up a goal in addition to scoring two, and carrying the puck end-to-end on several occasions. He's now 18th on the all-time playoff points standings (The Great One is #1 … will he ever be passed?). Not bad for a 39-year-old.
Still, a decent showing for a Phoenix team that almost did not exist this season.
Because of bankruptcy, the possibility emerged of the team relocating to Hamilton under ownership of a group led by RIM executive Jim Balsillie. The story captured more attention and headlines than any talk of the team or lineups, let alone a 2010 playoff run. They've yet to win a playoff series since moving from Winnipeg to Arizona in 1996.
Detroit dominated the game, even more than the score indicated.
They swarmed Bryzgalov, constantly looking like they were on the power play. The turning point game at the end of the second period. Detroit killed a 5-on-3 penalty, then defenseman Stuart hopped out of the box just in time to pick up a break away pass that put up the Red Wings 4-1, all but sealing the deal, and atoning for his game 6 gaffes.
Lesson for the Coyotes D: Those big slapshots from the point look impressive, but either (a) hit the net; or (b) set-up a forward in better position. Why shoot from so far away when up by two men?
One thing that surprised me was the boos streaming down from the home town stands in the second period. Yes the Coyotes were being out-played at the time, and we're down 2-0 thanks to Datsyuk's two quick goals. It must have worked, though. Moments later Vernon Fiddler cut the lead with a nice goal. Still, the crowd ought to show a little more support for their guys!
In case you wondered, the octopus lives (or flops), even in the desert.
So now San Jose faces a talented and always tough playoff opponent in the Detroit Red Wings.
I'm concerned about that—and I don't think I'm alone. Detroit has a way of drumming up playoff mojo time and time again. They're a storied franchise; at times you'd think they have some sort of hockey stick hard wired into the pantheon of Zamboni gods. Somehow, they just know what it takes.
Round 2: Stark Thoughts
Forget about the regular season. That SJ finished 11 points ahead of Detroit is absolutely meaningless. This is a heavyweight tilt. Detroit is firing on all cylinders, while the Sharks are limping slightly. Unless Thornton and Heatley turn it on, I fear we will not see a conference final at the HP Pavilion.
The Shark's top line should take note, Red Wings' top guns are scoring.
My prediction: It will go 7. Sharks will win the series. Marleau will shine. Pavelski and Setoguchi will continue to pitch in.
My Ottawa pride hopes for another strong showing for Logan Couture. 67's! 67's!
The wild card: Nabokov. Will he step up, or fall to his Olympic lows?