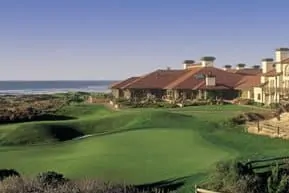 In 2000, Tiger Woods teed off at the second hole at the U.S. Open held at Pebble Beach. I was sitting only about 10 feet away, having positioned myself strategically about an hour earlier anticipating his arrival. It was an unforgettable moment watching his incredibly smooth swing – all from such a lean frame. And the buzz!
10 years later, Pebble Beach will be transformed into an luxurious "culinary event of a lifetime" (April 8 – 11). What can be more perfect then enjoying some great company, live demonstrations from some of the world's most renowned chefs such as Wolfgang Puck and Thomas Keller, and, of course, tasting plenty of wine; all while overlooking the Pacific Ocean and walking hallowed golfing grounds.
The event is a special place to be, and to say I'm looking forward to it would be an understatement of triple bogey proportion.
60 celebrity chefs, and 200 wineries are participating in the four day event.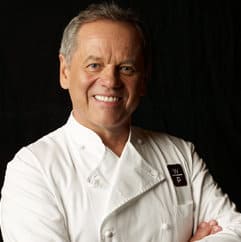 An online auction will benefit three charities: Boys & Girls Club of Monterey County, Monterey Educational Wine Foundation and CASA of Monterey County.
We found out we would be covering the event just a few days, so we scrambled to adjust our calendar accordingly; theater, wine, theater, food, theater, grand tasting. I guess I shouldn't complain. But I should be ready for plenty of driving up and down the peninsula while Loni slumps over next to me, sleeping. I better bring some good music.
Pebble Beach Food & Wine
Pebble Beach, CA
April 8 – 11, 2010
www.pebblebeachfoodandwine.com