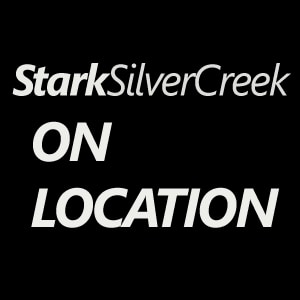 Clint and Loni head up to Aurora Theatre in Berkeley to catch James Carpenter in John Gabriel Borkman in this On Location episode. Who knew that Bernie Madoff's kindred spirit was haunting people even in the 19th century? Or should I say: trying to "spread happiness and prosperity." Ah, yes, it's just a matter of perspective, and mental imbalance.
The show is still going strong. In case you missed it, here's a link to Clint's review (4.5 out of 5 stars), plus the interview with James Carpenter that everyone is talking about, at least around these parts. Don't miss his awesome The Creature voice everyone. Not to be missed!
I should note that the other actors (Karen Grassle, Lizzie Calogero, Karen Lewis, Pamela Gaye Walker, Aaron Wilton, Jack Powell) are also very strong in this production. Loni wanted me to point that out, as we tend to go overboard (or maybe just Clint does) sometimes with our accolades for one James Carpenter. But, still, justifiably so!
Oh, one more thing: I think Loni's found a new sushi hot spot (but apparently not the decor) just around the corner from the Aurora Theatre and Berkeley Rep. If you want a pre-show meal, check out Sushi California: review.
More shows coming up.