I just finished an interview with Robert Kelley, founding artistic director of TheatreWorks on his latest project, the staging of To Kill a Mockingbird at their headquarters in Menlo Park and found myself arriving early into Berkeley.
Traffic is so hard to predict in the Bay Area. I had scurried out from my interview with Robert to ensure I would arrive at Aurora Theatre on time for John Gabriel Borkman. I had missed their opening night since I was out of the country.
As fate would have it, I arrived over an hour prior to show time. A fortunate situation since I had developed quite an appetite. For what? Often times it is a craving for sushi.
Locating a nearby sushi restaurant, Sushi California, with stellar ratings on Yelp, I proceeded to track it down.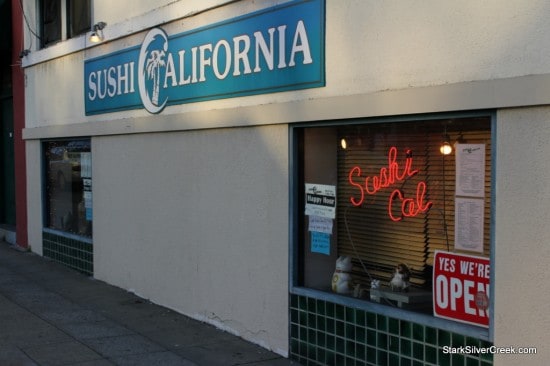 After crossing a cement paved gas station and traversing through uneven sidewalks, I came across a sight that made me even more excited. The exterior of Sushi California is plain and even a bit run down.
As all foodies know, this could only mean that the food is so sublime that ambiance outside the mouth does not matter or that the place is going out of business. Having been in business since 1986, I felt pretty safe assuming the former.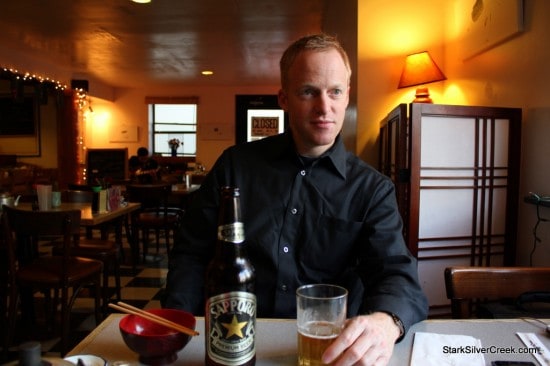 I ordered the Chirashi (~$16.50) and Clint ordered the Sushi Dinner A. It really didn't matter who ordered what since we usually end up pillaging from both main courses. Clint also ordered a large Sapporo and since Happy Hour was in full swing, it was only $3 (beers and sakes are 1/2 off). I order my usual hot green tea as I find it provides the needed backdrop for truly enjoying sushi.
If you go to sushi restaurants mainly for creative and crazy rolls, this is not the place for you as such selection is limited. However, if you are craving for fresh raw fish that tastes sublime with just a smudge of wasabi and a light soak in soy sauce, then you will thoroughly enjoy Sushi California's sushi and sashimi selections.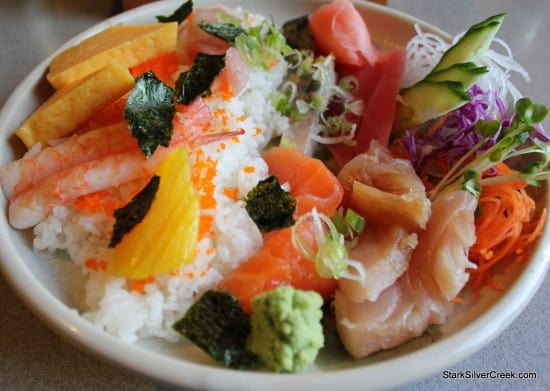 My Chirashi came with a solid variety of fresh fish. Each selection came with two pieces so that Clint and I could easily share. A woman that just sat down at a table next to ours about midway through our dinner glanced over at my Chirashi and decided to order the same. I don't blame her.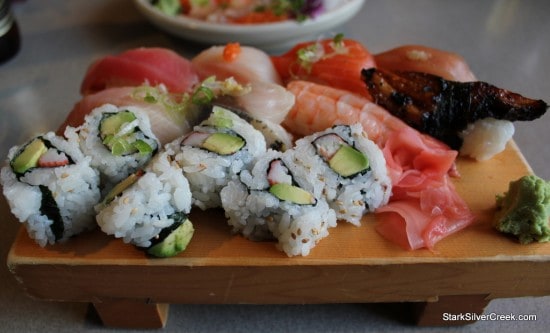 The sushi dinner was well executed. The highlight for me was the unagi. It was still warm with a sweet and peppery sauce. The seaweed that held it together was thin and had a little crispness to it which balanced well with the fattiness of the eel.
The salad and miso soup were forgettable. However, the fresh raw fish has me thinking already about when I will return. I have yet to try their soft shell crab roll as this is the benchmark roll for sushi rolls.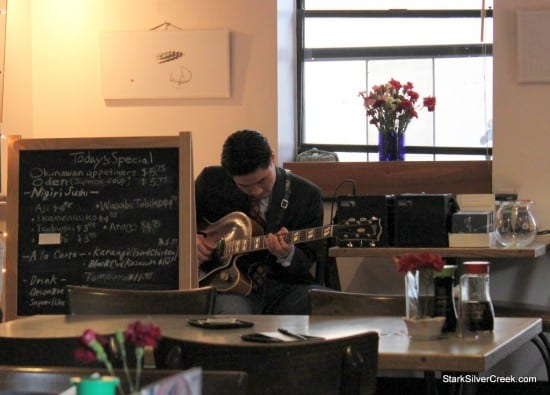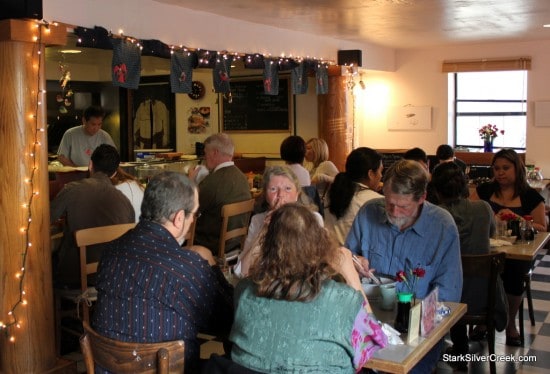 On the Friday night I was there, live music was played which gave the place a comfortable ambiance in an otherwise tired-looking restaurant decor.
However, with fresh raw fish in front of me and live music against my ears, I was quickly looking at life with sushi colored glasses. As an hour passed, by the end of it, Sushi California was looking mighty fine. It was not love at first sight, but it was love at first taste.
Sushi California
2033 Martin Luther King Jr Way
Berkeley, CA 94704

Phone: (510) 548-0737
Website: www.berkeleysushical.com