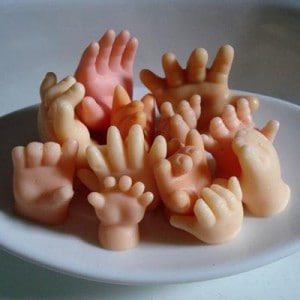 The next biggest reality show might just come out of Silicon Valley. With all of the juicy stories hitting the Web in the last few weeks, it's hard to keep track.
With the Jobs flash manifesto published today, has Apple now taken the role of Darth Vader from Microsoft? Then who is Luke Skywalker? Google? Engadget? Or maybe it's HP thanks to yesterday's $1.2B acquisition of underdog Palm.
Even John Stewart is getting in on the act, with a very funny skewering of the recent iPhone and Gizmodo dust up, asking, "Has Apple become the Man?"
Here are the latest tidbits, scorecard style:
STORY 1: Apple vs. Gizmodo vs. The Law
Apple engineer loses phone. Once anonymous guy finds it. Sells it for $5,000 Gizmodo. Blogger takes it apart, says cheese and snaps some photos. Big Brother knocks down doors in Palo Alto. What's next?
Entertainment Value: A+
Industry Impact: High (legal precedent?)
STORY 2: Steve Jobs (the odds on favorite to be the next Howard Hughes vs. Adobe)
Apple refuses to use Flash technology made by Adobe. Flash continues to power a lot of the cool graphic and animations on the Web. Steve throws in with the "open" crowd by using HTML5, pleasing nerds and Googlers everywhere. Adobe turns red, gets blustery, but remains creatively polite.
Entertainment Value: B
Industry Impact: Medium (the flashy web will go on, with or without Flash)
STORY 3: HP Buys Orphan Palm for $1.2B
Gorillas roam the mobile land: Google, Microsoft, Apple, RIM. Little Palm never had a chance. But its WebOS is universally loved, and much copied. Along comes HP. Money and resources are no longer a problem. Another Gorilla just arrived.
Entertainment Value: C (finally a straight-forward tech story)
Industry Impact: High (here comes HP to mobile… again)