StarkSilverCreek continues to bring you the best—and sometimes the dubiously questionable—in theater, arts, wine, travel and gadgets with a dash of Web 2.0 spice.
By reading SSC, subscribing to the feed, and joining our Facebook Fan page, you're helping us bring you this independent coverage. We believe it offers an additional, complementary voice to traditional Bay Area press. Then again, perhaps we're biased. And slightly off the wall sometimes.
In case you might have missed some of the special features we're now running on SSC, below are some of the things you may want to check out!
Thanks again for visiting StarkSilverCreek. Twice as fun, but only half as smart.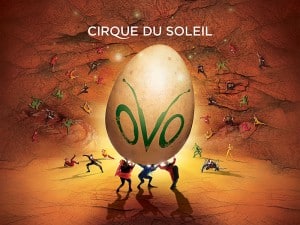 Behind the Scenes: Cirque du Soleil OVO
The greatest show on earth is now playing downtown San Jose under the Grande Chapiteau (big top). Under the yellow and blue tent at 87 and Taylor, a secret world teeming with insects thrives every night. But what about that mysterious egg? Go behind the scenes as host Loni Kao Stark takes you backstage to check out some of the technology used to create the magic, plus the grueling and instense workout routines. Raising the Big Top. Wardrobe. Rock wall climbing. Trampoline. Underneath the stage. It's all here. OVO – Oh Wow!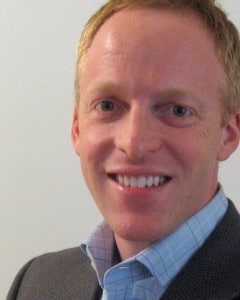 Stark Q&A: Google and Nexus One
A few weeks ago, a Canadian newspaper contacted Clinton Stark for an interview about Google and their new Nexus One smartphone.
"With Android, they're licensing the OS to other manufacturers, and at the same time selling their own branded phone (the Nexus One). The risk is that partners won't like competing with the very company they are partnering with. Co-opetition though is not uncommon in the valley."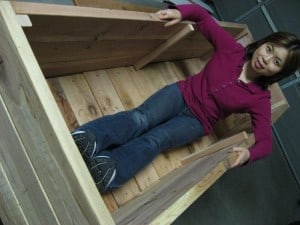 Just in time for Spring! Download: Loni's famous vegetable planter box plans
Don't ask us how, but Loni's vegetable planter box plans have become some of the most heavily downloaded gardening plans on the Internet. Australia. New Zealand. UK. Canada… hang on, this is beginning to sound like a good song! If you have a green thumb, and want to plant some vegetables, herbs or any sort of plant, check out Loni's free plans, plus videos.
Cinequest Film Festival 20
San Jose's annual film festival, Cinequest, is in full swing, now in the second week. Get out while you still have a chance to watch some of the best independent films, mingle with the filmmakers, and enjoy Maverick meet-ups. The StarkSilverCreek Cinequest Guide includes reviews, interviews, on location action, and behind-the-scenes footage.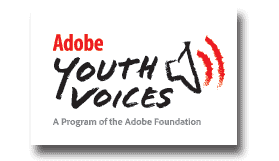 Adobe Youth Voices
See the future of film! It all starts with our youth, who are bringing their voices along with messages from their communities across the Bay Area to film camp. In just 4 weeks, they go from concept to production. Check out the Adobe Youth Voices posts for on location videos of the teens working with mentors to complete inspiring short films that will screen at Cinequest.
"As the flagship regional theater for San Jose and surrounding communities, San Jose Rep is delighted that StarkSilverCreek has taken an active role in covering theater and the arts in the Bay Area. We've worked together on several video projects including The Kite Runner, The 25th Annual Putnam County Spelling Bee, Second City, Groundswell and The Weir, in addition to behind the scenes segments." said Rick Lombardo, artistic director San Jose Repertory Theatre. "As a result, we've been able to reach out to a new base of fans that appreciate the innovative social networking and Web 2.0 approach that StarkSilverCreek brings to our industry. As media continues to change and evolve, it is forward-thinking outlets like StarkSilverCreek that are positioned to show us the way to the future."
Join the SSC Facebook Fan Page and help support independent new media such as StarkSilverCreek.
Twice as fun, but only half as smart.