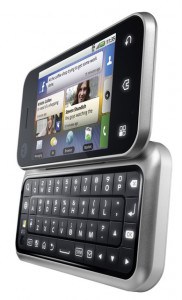 AT&T released its first Android-powered phone, Motorola Backflip, this weekend. At $100 after rebate it offers a low-cost choice for customers looking for all of the open platform capability that Google offers with its Android operating system.
The Backflip features a unique folding keyboard (hence the name) that folds over the phone, remaining visible when not in use.
AT&T now joins the other major carriers already offering Android-powered smartphones including T-Mobile (including Motorola CLIQ, Samsung Behold, myTouch, G1), Verizon Wireless (Motorola Droid, HTC Droid Eris) and Sprint (HTC Hero, Samsung Moment).
The Motorola Backflip also ships with Motoblur, Motorola's custom user interface for social networking.
"Since introducing our first Motoblur-based device, we've remained focused on differentiating the Android experience and bringing it to new carrier partners around the globe," said Sanjay Jha, co-CEO of Motorola and CEO of Motorola Mobile Devices. "Backflip maximizes the multi-tasking and multi-functional potential of Motoblur with its unique design elements, making it as smart as it is social."
It will be interesting to see how the first Android offering does on AT&T against rock solid incumbents Apple (iPhone) and RIM BlackBerry. The low price point combined with strong social networking features should make it attractive for the youth market and twenty-somethings.