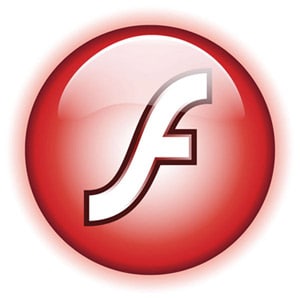 Google today announced that a future version of its browser Chrome will come with Adobe Flash technology built in. In previous versions, users had to download it separately so that web sites employing slick Flash animations and ads would render properly.
"The traditional browser plug-in model has enabled tremendous innovation on the Web, but it also presents challenges for both plug-ins and browsers," said Google Vice President for Engineering Linus Upson. "The browser plug-in interface is loosely specified, limited in capability and varies across browsers and operating systems. This can lead to incompatibilities, reduction in performance and some security headaches."
The announcement is another strategic move in an epic battle royale over the future of web and ad delivery technology.
In one corner Apple, obstinate, refusing to support Adobe Flash on its iPhone, and now upcoming iPad.
Opposite, Adobe now with chummy partner Google looking to bolster Flash use and prevent competitors from gaining ground.
Then there is HTML5, an open standard that is quickly gaining support, but perhaps lacks a large backer that can fund and champion a market battle that will likely take years to sort. On the other hand, open source has a clear track record of achieving success as an alternate choice, particularly with the Linux operating system.