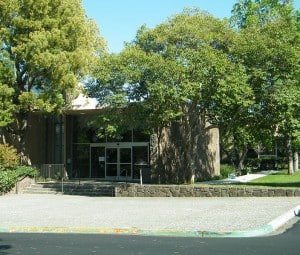 When was the last time you visited Facebook? Or Google? Chances are you've been to both sites, multiple times, over the past twenty-four hours. But that was not necessarily always the case, even just twelve months ago. According to Hitwise, a competitive intelligence and research firm, Facebook has rocketed in visitor growth, and as of last week, surpassed Google as the number one destination on the Internet.
Also, in a separate blog post, Hitwise discovered that Facebook users are more likely to be repeat visitors (78%) which demonstrates the powerful allure of the social networking site.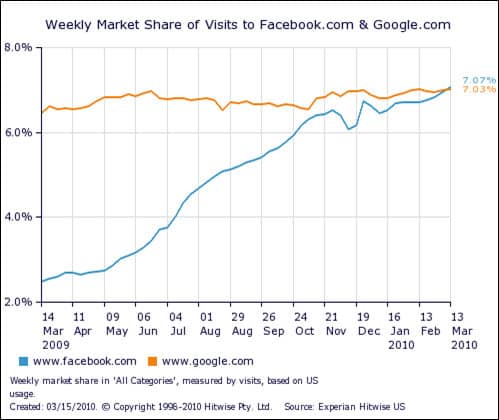 According to Heather Hopkins, Senior Online Analyst, "Hitwise data indicate that visitors from Facebook.com are more loyal to News and Media websites than are visitors from News.Google.com."
Google is, of course,  no stranger to fast growth. But facing such a formidable competitor in Facebook is something they haven't quite figured out how to address. Efforts such as Google Buzz have not fared well, and perhaps even reveal a blindspot in the Palo Alto-based company for social networking savvy.
Search, yes. Advertising, yes. But social networking? Not so sure Google knows how to compete here… yet.
Is Google's cash cow safe?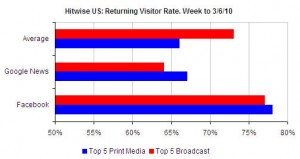 If a small business is looking to spend on some online ads, no doubt Facebook and Google would be top candidates. With more people spending more time on Facebook, does it make sense to prioritize that site over Google when it comes to attracting new customers? I'm not sure, but I suspect most companies would allocate a portion of funds to both so that they effectively reach the search market (and online video sites like YouTube) in addition to the social networks.
Because Facebook users are so willing to share personal information such as birthdates, interests, and favorite places, advertisers can make big time hay by targeting very specific campaigns. This is utopia: pinpoint precision, ensuring each ad dollar is maximized.
Google too has targeting (and essentially invented the online craft), but because it doesn't have a large successful social network yet (at least at the Facebook level) it surely can't be as precise when it comes to aligning products and services with consumer preferences. Then again Google has shown a proclivity for clever black box algorithms that get the job done, yet no mere mortal can figure out.