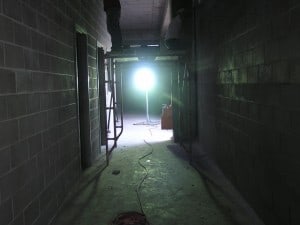 It's dark and quiet down here. And boring. Hey, have you seen anyone around? Feel free to borrow my HP 12C.
I'd almost be anywhere else than on Google Buzz. Buzz? Buzz?! What Buzz? The action is on Twitter and Facebook, and I fear Google Buzz, terrible name and all, is going to quickly join Wave in the aisles of the not-so-greatest hits section at the local social networking clearing house.
To be fair, this is after less than twenty fours of playing with the thing. But every time I click on the Buzz link right below my Gmail inbox I'm underwhelmed. Completely.
This is it?
I do realize there is a lot of syncing going on behind the scenes (and some of this concerns me since it seems to want to follow and include everything from everywhere) and Buzz will be integrated across Google's pantheon of goodies (Maps, Places, etc.), but it feels pretty weak at this point.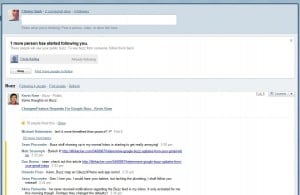 Even the UNO-inspired color logo is a cartoonish turn-off.
Indeed, using Google Buzz is like being in the basement of the computer science department. It look techy. Feels techy. No one's here except early adopter nerds. All the fun is happening in the frat houses, like Phi-Beta-Facebook-Sigma, where color photos, videos, and all the partying is happening. And Twitter… well, that's too cool for school.