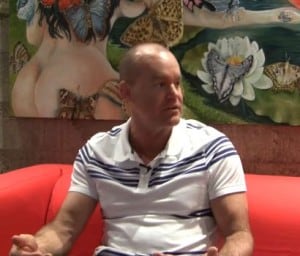 Take a deep breath, get out your favorite walking shoes, grab your Netbook. Cinequest Film Festival 20 is only 5 days away, opening on February 23 with The Good Heart. A good calendar or organizer might not be a bad idea either. The amount of films, events, sessions, and parties is impressively large.
Our countdown continues with another Question of the Day for Halfdan Hussey, co-founder of the festival. This time, we ask about distribution. It's obviously one of the biggest goals of any film-maker; get their film seen by as many people as possible, and recoup investment, possibly make money. Not so easy these days.
As Halfdan says, "Less than 1% of traditional films get distributed by the studios."
But the the new Cinequest Mavericks Studio he hopes to bring some additional resources to the table. "We can discover a screenplay," he continue. "We can bring in A-list talent…to create this dynamic that will really foster everyone's success and artistic power."
Well said. The program kicks of this year.
Maybe this video should be PG-13. Butt shot alert!
In case you missed it, I've been screening some films, and have been very impressed so far. Not a dud to date, and I won't be afraid to say so (as much as it pains me).  Here's the link to catch up on all the reviews and news.