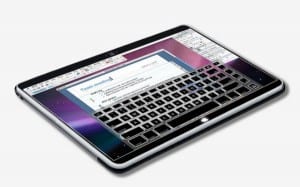 Apple is set to announce a Tablet PC next week in San Francisco. I'm among the last to tell you that much. But I might be about the only guy in a room of geek cheerleaders that would suggest this thing won't soar—at least not to iPhone or iPod type sales figures. You can bet it will grab headlines, though, like nobody's business. After all, it's Apple, and Steve Job is the preeminent tech pitchmeister.
But why on earth will a Tablet work now, when consumers have been rejecting the very idea for at least two decades?
Does Apple see something we don't? Or has technology advanced to the point where today's Tablet will be something completely remarkable?
I don't doubt next week's announcement will bring the oohs and the ahhs. But I do doubt that it will bring long-term sales success. There's a very simple reason. People don't want it; and they certainly don't need it.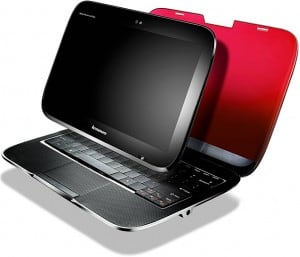 Most of us here in the US already carry a cell phone. More often than not, at least with the tech set, it's a smartphone that can do an increasing amount of whiz-bang stuff. It's a powerful handheld computer, albeit with small screen. The other device we're willing to cart along is a laptop. Although even that's proving to be a physical stretch as many now opt for low-cost, often fashionable, netbooks.
So, to  recap: todays' consumer is willing to carry a cell phone, and occasionally a laptop or netbook.
Now Apple will be expecting us to dole out likely $700+ for another device which for the most part will offer redundant functionality.
Here's what I predict:
The Apple Tablet will have at least one or two new blow-away features that will move the industry forward in terms of user interface and/or user input design.
Ultimately it will become a "visionary" product much like a super exotic sports car; it will not sell in large numbers, but will create a huge gotta-have-it factor.
Every other tech company will try to copy it with $99 plastic knock-offs flooding in from China every other minute.
By June, people around the world will revolt, banning co-workers from incessantly showing off their new gadget, including that never ending, awesome, amazing, animated baby slide show (controllable by all kinds of wild, Prestige-inspired hand gestures).
In 2011, the hype will face; hybrid devices (that combine touch screens with regular keyboards) will take the baton, and evolve the concept into something far more practical. It will sell in mass numbers.