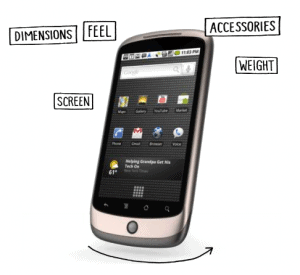 The worst kept secret of 2010 is more as today Google launched its long rumored, eagerly anticipated Nexus One phone at a press conference at its Mountain View offices. Dubbed a "superphone" by Google, it marks a major milestone in the cell phone industry.
It will be available for purchase for $179 (with 2-year contract) via a Google web hosted store (google.com/phone). An unlocked model is also available for $579. Nexus One will come to Verizon and Vodafone for Spring 2010.
Peter Chou, CEO of HTC, was on-hand as the manufacturing partner. Over the last 12 months, HTC has stormed the US market with several handsets running Android on multiple carriers (Verizon, Sprint, T-Mobile).
Senior Product Manager Eric Tseng from Google dished up the technical details: