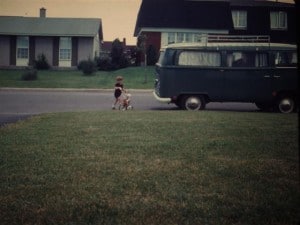 30 years ago today, on Jan. 8, 1980, James P. Reber drove his VW up to Sacramento and incorporated the San Jose Repertory Company. It's quite the image. One that might even rank up there with the old Napa cowboy days in the 1970s. Thanks to his vision, and perseverance, we have a marvelous theater house that brings much enjoyment to fans across the Bay Area.
In his short, understated opinion piece in the Mercury News, he credits those around him. Although he took the first step, "others have done the rest."
$30,000 worth of seed money helped propel the vision into reality. The first play came out in January 1981 (anyone know what it was?). And the rest, now, is history.
I enjoyed reading the article and wondered what it was like driving a VW up to Sacramento in 1980.
Did he realize at the time, or could he even imagine, what success would become of his actions?
The only thing missing from his article is a photo of his VW. That would be icing on the cake, and a worthy photo to hang in the galleries of the San Jose Rep.
For now, allow me to get personal, and include a few of my own that might in some way channel an alternate Canadian reality. Until we see James' VW, I leave you with my family's old white VW bug, and green VW camper. I have fond memories touring across Canada, kicking my sister in the rear seats, as we explorer the vast land.
I also already have many fond memories of the SJ Rep, and look forward to decades more.