You've seen Cinderella before, but not like this laugh-out-loud, delightful family rendition by the African-American Shakespeare Company.
The famous rag-to-riches story gets a soulful makeover, taking place in the bayous of Louisiana. The traditional elements are all here—the slipper, the nasty stepsisters, the prince, and the pursuit of love and destiny. But Director Sherri Young (an M.F.A. graduate from the American Conservatory Theater) give the material a fresh update that is pure magic beginning to end.
And funny!
The standing-room only audience was abuzz the entire evening and included lots of children that stared at the stage in wide-eyed wonder. In between wild bursts of laughter that is.
The set is simple, yet effectively detailed with lighting, a beautiful horse-drawn cart we see only for a moment before intermission, and the kitchen from Cinderella's home where she is enslaved to household chores.
It's a man, baby!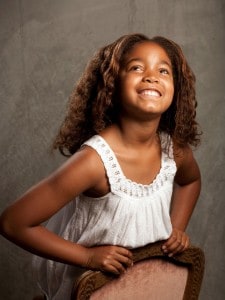 I think it's been a while since I've laughed this hard. Having a whole theater-full of people doing the same certainly adds fuel to the fire. And it's contagious. The primary reason is the brilliant (and somewhat crazy!) idea to cast the stepsisters as two men in drag. I wasn't too sure this was a good idea at first. But when they saunter on stage with alternatively bemused and confused expressions, exaggerated body language and outrageous voices, it became evident this was going to be a hoot.
About 90 minutes long the production moves along quickly, and keeps us engaged as the Godmother sits with two nieces and recounts the story of Cinderella. Later, she takes matters into her own hands, steps into the middle of the play, and insists Cinderella straighten herself out and attend the ball—with a bit of magic, of course.
"Magic sometimes takes time," she says, and after a quick costume change, Cinderella emerges in a stunning, white, gown.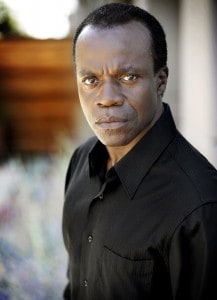 The ball is the perfect setting for plenty of comedy too. We get some crazy dancing, beautiful dancing, hijinks, mistaken identity, and, of course, the wild stepsisters trying to manage in high heels.
One minor issue:  the stepsisters are so wildly amusing that the actors need to possibly tone down their comical mannerisms just a tad when important scenes and dialog are taking place across the stage so that the main storyline is not detracted.
Much has been written (and celebrated) about having a black Cinderella. And it's a pleasure to see it work so well. There is no forcing here, or wedging other messages into the story. I was pleased to see a racial mix at the ballroom—this isn't The Wiz thankfully. It is simply a classic tale told proudly (and did I mention, comically?).
Cinderella runs to December 27. I highly recommend you grab young ones everywhere around you to go see this unique, entertaining production.
Cinderella
African-American Shakespeare Company
4 out of 5 stars
Directed by Sherri Young