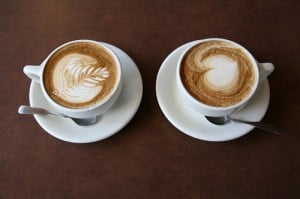 Call me soft, but it's December, and finally I can stream some Xmas tunes through the house. Much to Loni's chagrin. She'd rather hear danceable, radio fluff like Lady Gaga and Taylor Swift. Yes, I know, you've probably never heard of them… not.
Our video edit bay is facing critical data overload.
In the last few weeks, especially thanks to some video shoot-heavy trips to Loreto and Australia, hard drives around here have been working double time. Something in the order of 75GB or more of stuff to sort. Likely 60-75% hits the floor and never sees the light of day. Just the kind of quality control we need at SSC so you can hear Loni say stuff like, "I am woman, hear me roar!"
Christmas is Back
Is it just me or is the word Christmas thankfully back in vogue?
It wasn't long ago when it seemed verboten. But perhaps that was a Canadian thing. I realize not everyone celebrates it. But that doesn't mean we need to replace the word with "holiday" all the time. Does it?
Tiger Woods and New Media vs. CNN
Like you need to hear another Tiger Woods story. Well actually let me come at it slightly differently, because it miffed me for non-Tiger related reasons. And, by the way, for a man of his means he lives a relatively modest life, or at least so it appears based on his house.
Okay, first things first: Cadillac has renamed their SUV to Escapade. Ha ha. I'm here all week. (thanks Jay Leno)
But what bugged me was the Twitter extremists; you know, the ones who believe Twitter will replace every form of conventional media known to civilization. The Tiger Woods story, as is the norm these days, first broke on Twitter. That's not surprising. It's fast, and people use it everywhere (even Ryan Seacrest). There's no doubt that Twitter plays a prominent, critical role in new media. It's the de facto for quick breaking news and the need to know. But, like that campfire game of telephone the message can get distorted as it passes (or retweets) from one user to the next.
For example, the game starts with a message like "I enjoy reading Stephen King novels."
Then, after 15 people have whispered it from one ear to the next you get the final message which is supposed to test the fidelity of the process: "The Nazis are coming, please pass the cheese balls."
And so it goes with Twitter. "Tiger Woods: in serious car accident." "Tiger in critical condition after devastating car accident." "Severe incident outside of Tiger Woods home. Tiger in hospital."
That's all generally fine. You take everything Twitter throws at you with a grain of Internet salt. As it turns out most of the early information was accurate.
But then I read complaints about CNN on TechCrunch by MG Siegler (This Is Why The Internet (And Twitter) Wins). Why, they ask, is CNN taking so damn long to report on this important story? After all, Twitter was on the beat pronto. And yet, CNN, masthead of all things newsy, only had a few sentences on their site, even 45 minutes after the event transpired. NEW MEDIA IS TAKING OVER! Or at least that was the tone and message of the TechCrunch articles.
It annoys me because there is still such a thing as fact checking. Triangulation. References. You know, journalism. And that is markedly different than communicating or tweeting in 140-characters a breaking headline. CNN confirmed that the accident was only serious, not critical. It verified other important details, all the while bloggers were jumping up and down… we beat you!! We're faster!! We're smarter!! Die, old media!!
Deep breath everyone.
Twitter will play a continued role. But it won't replace journalism. It won't replace in-depth, critical reporting. It won't replace strong writing or editorials. It won't even replace, as many suggested last year, Blogs.
This kind of hubris reminds me of 1999 when everyone was celebrating "Economy 2.0." while drinking from fountains of chocolate. Remember? Red Herring magazine. Industry Standard. Business 2.0. It was a hype bubble for the ages. So I find myself being much more skeptical these days. Or, as Loni calls it, grumpy.
One thing I can agree with by MG on TechCrunch: "That's the beauty of the Internet. It's Darwinism unbound."
As it turns out though, some people still read more than one sentence. In fact, most people read a lot more that we give them credit for.
So, yes, Twitter serves an essential role. Many times, sure, it's a narcissistic spam engine (in which I participate with glee). But it will not take over everything. It will play its part, greatly enhancing real-time communication, knowledge. Just remember the next time someone shouts the Nazis are coming, it really means they like Oprah.
NY Times bestseller on SSC
This week marked another milestone for us here at SSC.
We're here for the long run; every little victory or achievement we celebrate with gusto, even if it means just a moment to take a breath, refill water glasses and march forward.
This time, Loni was able to interview NY Times bestselling—and sometimes controversial—author Ayelet Waldman. The Bad Mother.
She's been on many shows including Oprah, and been talked about over the years by the women on The View, the NY Times, USA Today and countless others. On Monday she's on a panel with her husband and Pulitzer prize winning author Michael Chabon at the Berkeley Reporty Theatre. The event is hosted by SF Chronicle favorite Jon Carroll.
What gives me a laugh is how these things fall into place. We're not exactly CNN, and while we do have some volunteers and part-timers that help coordinate schedules and keep Loni's sanity in check, we roll with it. As we've grown in 2009, more opportunities come our way.
So it was fun when I called up Ayelet on her cell, and instead got your husband. Here I am talking with a Pulitzer prize winner, taking a message for his wife, also a well known author. She's about to take a bath he says. I tell him we're confirmed for the interview, and everything goes to plan. Okay, minutiae I know. But these are moments I relish as part of our new media run here on SSC. And the interview? It turned out great. Ayelet Waldman is obviously a pro, having done countless interviews over the years. In fact, minutes after ours she was lined up for a local radio interview.
What I appreciate about Ayelet (and increasing numbers of others) is the acceptance of new media, such as StarkSilverCreek, as a viable way to reach new audiences.