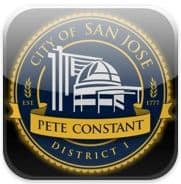 The iPhone can take photos and videos, send Tweets and emails, track your car's gas mileage, find great restaurants. And now, it can help fight crime, at least in the Bay Area including San Jose.
According to Bay City News Service, "Pete Constant has announced a new iPhone application that allows users to snap pictures of these offending conditions using the phone's built-in camera, then register their complaint with Constant's office."
Over 350 people downloaded the free application the first weekend it was available.
The application will be available next year on Palm and Droid, or Google smart phones. It cost $4,500 to develop the app, which in my book isn't half bad considering the money that could be saved by having hundreds of would-be geek vigilantes on the streets.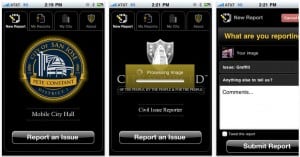 To learn more you can pop into the West Community Policing Center, 3707 Williams Road for 'download day' from 9:30am-11:30am. It was unclear to me, though, the date of this event.
Easiest thing to do? Just download the app and start fighting Bay Area crime… iPhone mandatory, cape optional.
Update: Maybe you'll have better luck, but I can't find the app on iTunes. Searching for "San Jose" results in 30 apps, none of which are the crime fighting app mentioned above. "Bay Area" returns 32 apps, again with the new app not in sight. On my last attempt I entered "Mobile City Hall" into iTunes which people were dubbing the app… that returns 0 results.
Update #2: Bingo! Found it. The app is called "San Jose 311"