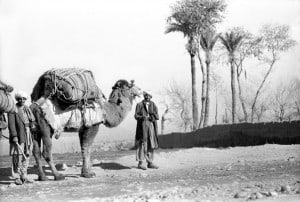 Khaled Hosseini, author of the hit book The Kite Runner has announced a philanthropic collaboration with Miami photographer Joseph Hoyt.
Half of the proceeds from Hoyt's book Afghanistan 1970-1975 Images from an Era of Peace will benefit the The Khaled Hosseini Foundation which provides humanitarian assistance to the people of Afghanistan to help alleviate suffering and build healthy communities.
We met Joseph Hoyt earlier this year at the San Jose Repertory Theatre for the opening of The Kite Runner stage production. Joseph was kind enough to talk with Loni at the event and you can see the full interview below taken at his Afghan photo exhibition.
His photos are moving. And also capture the hope and aspirations of a country besieged. But like The Kite Runner, there are proud dreams of peace.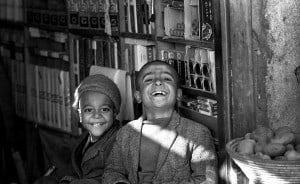 The book contains 50 high quality black and white images from Afghanistan during its most recent era of peace. I've included some of the photos in this post.
If you'd like to learn more, you can visit the The Khaled Hosseini Foundation.
To order a copy of Joseph Hoyt's book for only $20, click here to visit his site.
Hoyt says, "solutions for Afghanistan's future may lie in our ability to look back at an era in its recent past when the nation was at peace."
In an email, Joseph Hoyt informed me of an upcoming photo exhibition in the UK:

The Coventry Cathedral
April 9 – May 26, 2010

It is part of an exhibition celebrating peace and love. The first: Martin Luther Kind and the March on Washington. Second: a collection of photos of John and Yoko and the famous Bed-in. Third: Afghanistan, Images From an Era of Peace.

Also, his exhibition is coming to New York. No dates have been announced, but I will let you know as soon as I hear more.

Photograph by Joseph Hoyt