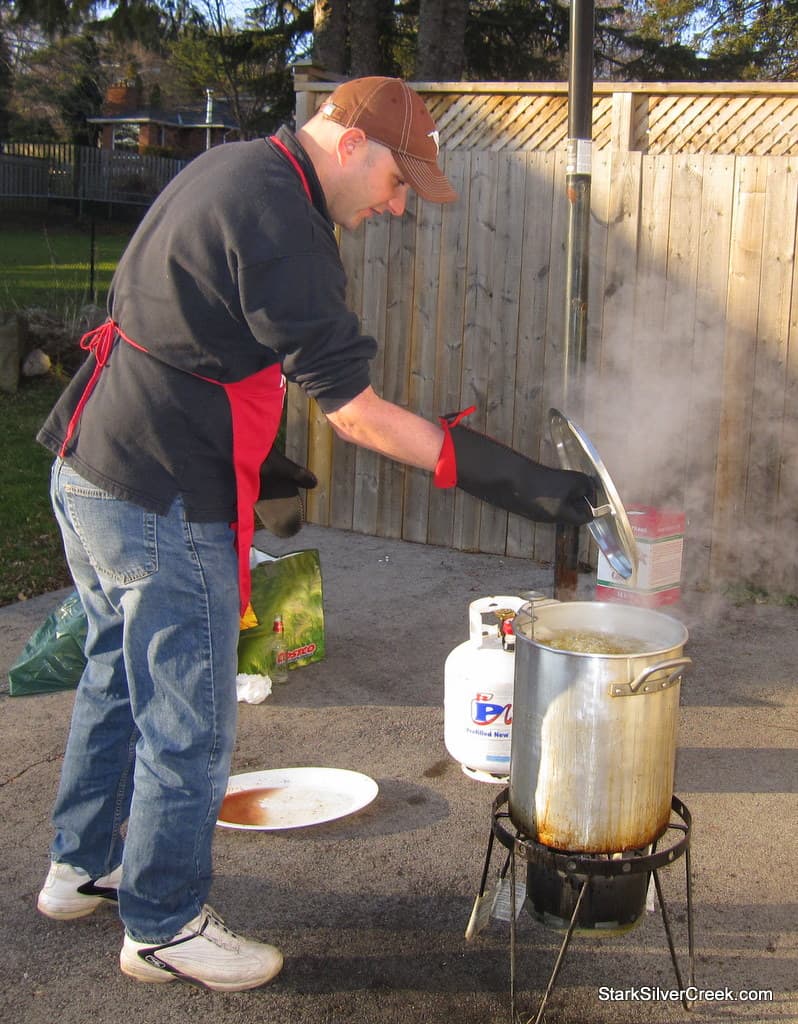 Yesterday, I posted an entry on the fate of our Christmas turkey entitled "Holiday Eats: One turkey's journey from oven to table". As a follow on, Patterson, a reader and occasional contributor to StarkSilverCreek, sent in photos from another recent turkey dinner. On that particular occasion, the turkey was fried instead of roasted.
The turkey was rubbed with herbs and trussed. About 16 liters (4.25 gallons) of canola oil was placed in the fryer and heated per instructions that came with the deep fryer. When ready, the turkey was lowered into the fryer. The entire cooking process took one hour for a 17.5 pound turkey (note that maximum capacity of the fryer was for an 18 pound turkey).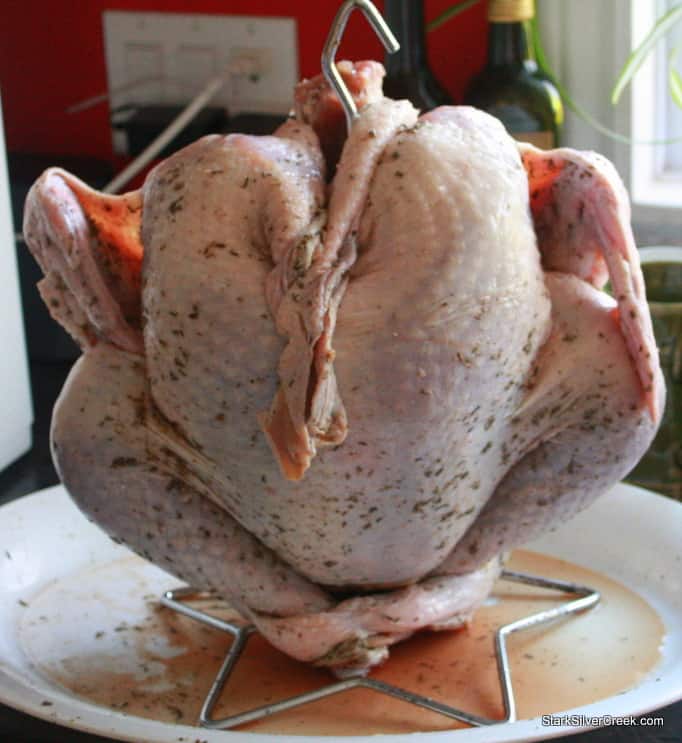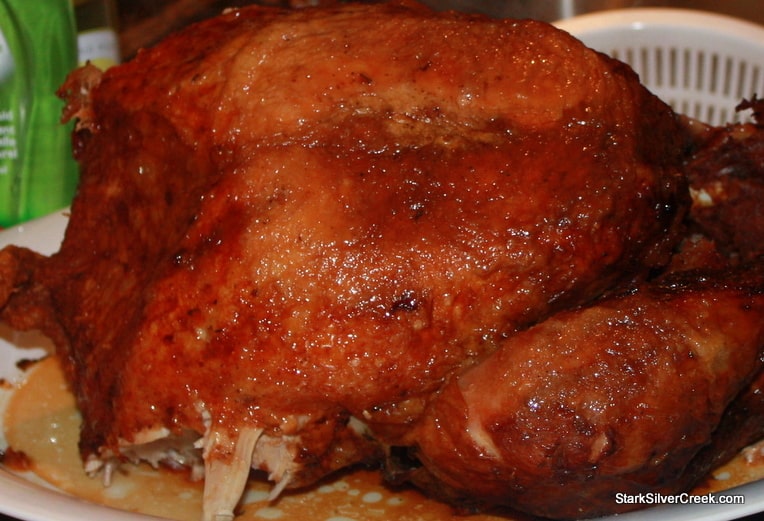 There are some that swear by this method of cooking a turkey. Reports from this particular turkey dinner was that the meat was tender and juicy and not at all greasy tasting. I enjoy making my turkey in a clay pot as outlined in this guide: 7-Step Thanksgiving Turkey Guide: The Secret to a Juicy, Tender Bird is the Clay Pot.