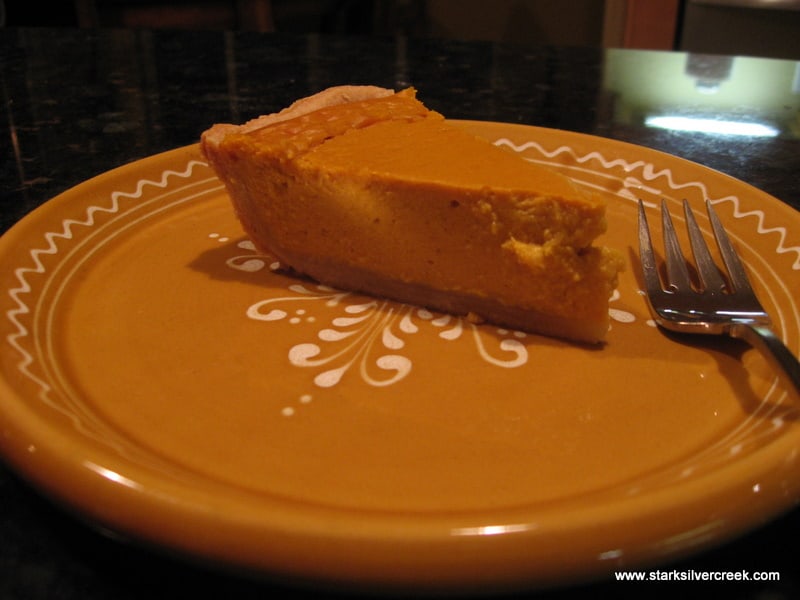 Yesterday I shared some popular Thanksgiving recipes, ideas, stories and photos including a clay pot Turkey, a stuffing recipe, and a few things to do with leftovers including a corn roasted pepper soup and, of course, the classic Turkey sandwich.
No meal or Thanksgiving celebration would be complete without that favorite of fall desserts: pumpkin pie. Loni shares with us one of her favorite versions of this classic. Using a Paula Deen recipe (with no flying hams), Loni changes up the ingredients ever so slightly. The result is a healthier, lower fat version that still has all the flavor that all your friends and family will enjoy… plus it looks good in photos too!
Enjoy the recipe, and be sure to make more than one pie so everyone can enjoy seconds (and thirds).
Pumpkin Pie: Welcoming the Fall Season
by Loni Kao Stark
Now, which FoodTV star do you think of when you imagine comfort foods such as pumpkin pie? None other than Paula Deen of course!
I found this recipe labeled Pumpkin Pie which came with the prestigious resume of 348 reviews and an average rating of 5/5 stars. Now that's as perfect as one can get. On top of this, the level was marked as "Easy".
The only problem was I was missing a couple of the ingredients…I didn't have half-and-half, I didn't have butter and finally, I was low on the cream cheese that was pilaged as a spread for bagels. However, where there is a will there is a way and I was not going to let a couple of ingredients stand in my way…it wasn't like I was missing the crust or pumpkin!