Fortune today announced that they've selected Steve Jobs as CEO of the decade. The often controversial boss has a colorful history with Apple and the industry.
But one thing is undeniable: his imprint on technology is unprecedented.
Even long before iPhone, Apple invented the personal computer (apologies IBM) with the Apple I and II computers in the 1980s. Along with partner and friend Steve Wozniak, Jobs boldly re-imagined the relationship between computers and humans. The Macintosh was born, along with the modern day mouse-based, icon centric user interface.
That all before iTunes, iPod and iPhone. Those three products would turn not only the music industry, but also the movie and entertainment industry in general, on its collective ears. It changed everything. And consumers loved—loved—it.
How much does it mean to Apple having the visionary Jobs at the reigns?
After unceremoniously dumping him, a series of CEOs including John Scully, Michael Spindler, and Gil Amelio virtually cratered the company with product lines that were either too complicated, or ahead of their time with no buyers. Worse, the innovative spark and hallmark of Apple design disappeared. Instead, products, employees and offices became corporate—a disdainful outcome for hardcore fans who associated all things corporate with their big blue nemesis, IBM. It turned out no one understood the Apple ethos better than Steve Jobs.
That of course paved the way for a triumphant, now legendary, return to the very company that fired him years earlier. This time, though, it was with arms wide open. Apple needs Steve Jobs. And Steve Jobs needs Apple.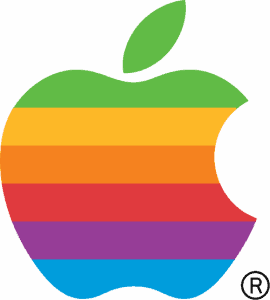 Jobs would bring a goodie bag of technology from his NEXT venture that would essentially pave the way for the ground-breaking Mac Operating System and user interface design for a next generation of computers, portable devices and applications. The stars had aligned… again.
From the Fortune article:
Jobs' ability to change technology, music, and entertainment has earned him great authority. Ironically, Jobs has chosen not to exercise it outside the boundaries of his industry. Unlike Rockefeller and Carnegie, each of whom created powerful foundations with big agendas for social change, Jobs has shown little interest in philanthropy. And he rarely speaks out on political or environmental issues. For a man as passionate as Jobs, one who loves Bob Dylan and the countercultural zeitgeist that he has come to represent, this seems strange. Out of keeping with the enormous ego for which Jobs is famous (and infamous). But maybe that's next.
Today, Apple is worth about $170 billion, making it slightly more valuable than competitor Google.
Source: Fortune Magazine, Steve Jobs's legacy
(Note: A few years back I went on an Apple history tear, reading anything I could get my hands on: articles, books, biographies, TV shows. The mythology is growing, so it makes for entertaining stuff. Between Jobs and Ellison, Silicon Valley has a colorful landscape of ego, personality, and entrepreneurship. Some of my favorite books, with links for more information: Apple Confidential 2.0: The Definitive History of the World's Most Colorful Company, West of Eden: The End of Innocence at Apple Computer, Infinite Loop, The Second Coming of Steve Jobs, and, speaking of ego, for posterity: The Difference Between God and Larry Ellison: *God Doesn't Think He's Larry Ellison – Clint)
Apple CEOs

1977–1981: Michael "Scotty" Scott
1981–1983: A. C. "Mike" Markkula
1983–1993: John Sculley
1993–1996: Michael Spindler
1996–1997: Gil Amelio
1997-present: Steve Jobs (Interim CEO 1997–2000)