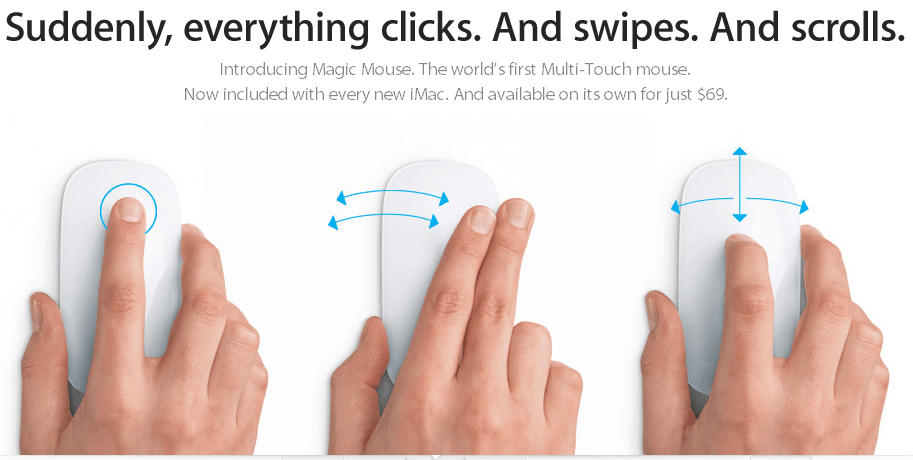 Today, Apple announced several new products, and some updates to position itself for some merry holiday sales. You may have noticed retailers and manufacturers ramping up their marketing campaigns even earlier than normal this year.
Given the abysmal state of the economy the past 18 months, it's no surprise that an extended marketing blitz is a popular play call.
But will Santa arrive early?
Let's take a look at what Apple unveiled.

Well, it looks a lot like my Christmas list actually: a "magic" mouse, large monitors, updated Macbook, and updated Mac minis. Oh, yes, and a new remote control (what?! people still use them?).
Updated iMacs with larger 21.5″ and 27″ screens, aspect ratios now 16:9 widescreen and available quad-core processor, starting $1,199
Updated Mac Minis with faster processors, more memory, starting $599
A new entry-level Macbook with updated white Macbook Pro-like polycarbonate shell, starting $999
New "Apple Magic Mouse" with multi-touch and Bluetooth, $69
Updated Apple Remote Control, $19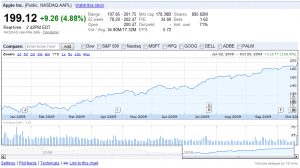 One thing that didn't change. Prices. You get new whiz bang features, but at the same, premium Apple price. And why not? Sales are good these days in Cupertino.
According to the Wall Street Journal, "Apple Inc.'s (AAPL) shares set a new 52-week high on Tuesday after the consumer-electronics giant reported a 47% jump in quarterly profits, led by better-than-expected sales of iPhones, Macintosh computers and iPods."
At just over $200, Apple's shares have doubled in 2009. Who says design and lots of white space don't matter?