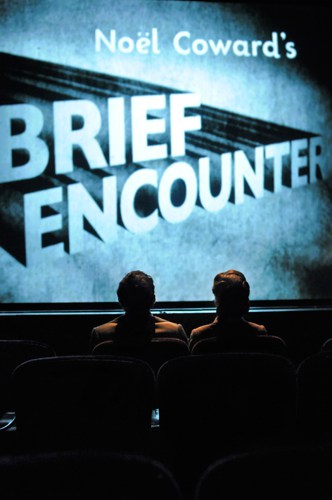 The British are coming (again)! This time in Noël Coward's Brief Encounter opening this week at the American Conservatory Theater in San Francisco. The production, a US premiere, is directed and adapted for stage by Emma Rice from Kneehigh Theatre in England. After playing here for about a month, it heads to St. Ann's Warehouse Theatre in New York.
UK audiences have been raving about Brief Encounter, "brilliantly done and superbly acted" (WhatsonStage.com). From the guide: "forbidden passion brews in a 1945 railway station tearoom when a suburban housewife, over a series of stolen afternoons, falls madly in love with a handsome married doctor."
We always enjoy the atmosphere at A.C.T. The Theatre is beautiful, sight lines good, and the acting strong.
Carey Perloff has a flare for creativity, pushing the envelope in what's possible on stage. Recently, up North at the Stratford Shakespeare Festival she received great reviews for Phèdre, which we'll get to see here in January.
Check back later in the week for our review!