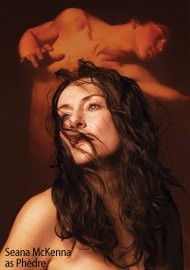 More Bay Area theater news. Carey Perloff, artistic director at the American Conservatory Theatre (A.C.T.) in San Francisco, has been on the road up North at the Stratford Shakespeare Festival in Canada. Her production is Jean Racine's Phèdre. The reviews are starting to come in and it sounds like it's a humdinger.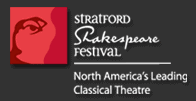 The Toronto Star gives it 4 out of 4, saying, "it's clean, it's spare, it's dazzling." Which sounds very much like Carey to me. Those who attended shows at the A.C.T. last season such as Boleros for the Disenchanted and At Home At The Zoo will definitely recognize those qualities.
The best part is Bay Area theater goers will be able to enjoy the very same production in early 2010 at the A.C.T. as Perloff will be bringing the production home.
The Star finishes with praise of the highest order:
Language is all and there are no histrionics in Perloff's direction. For example, Hippolytus's gruesome death is evoked simply but horrifyingly by a blood-drenched piece of cloth that is handed to the king.

In short, this is work of the highest calibre. And you don't need to travel all the way to England to see it.
We can't wait to see it!
[Source: TheStar.com, A brilliant Phèdre waits just next door]